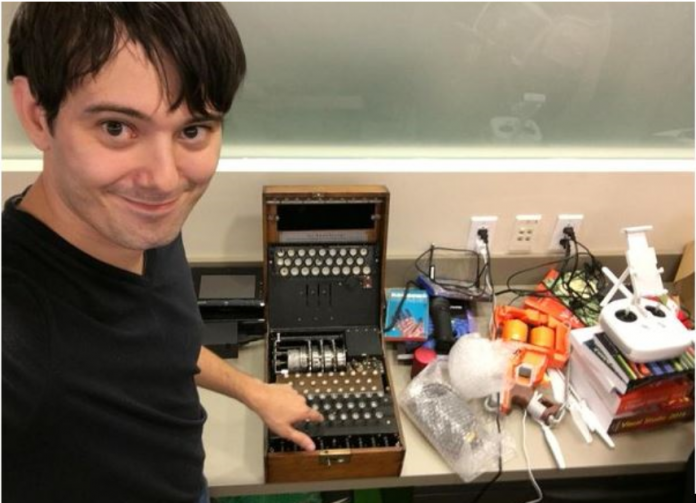 The Federal Trade Commission (FTC) and New York Attorney General Letitia James filed a lawsuit against 'Pharma Bro' Martin Shkreli and Vyera Pharmaceuticals.
The FTC and AG James alleged that Shkreli and Vyera Pharmaceuticals formerly known as Turing Pharmaceuticals, engaged in an elaborate scheme to preserve its illegal monopoly of Daraprim, the only FDA-approved life-saving treatment for people with a parasitic infection called toxoplasmosis and those with Human Immunodeficiency Virus (HIV).
Shkreli previously served as CEO of the pharmaceutical company, which acquired the rights to Daraprim in August 2015. After the acquisition, they immediately increased its price from $17.50 to $750 per tablet.
Allegations against Shkreli, Vyera Pharmaceuticals
The life-saving medication had been affordable for more than 60 years before Vyera Pharmaceutical acquired the rights to it. The defendants knew that the price increase will attract generic competition.
Shkreli and the pharmaceutical company restricted the sale and distribution of Daraprim to prevent generic companies from obtaining sufficient pills to complete bioequivalence tests, which are necessary to obtain approval by the FDA. The defendants also prevented competitors from getting access to a key ingredient used to manufacture the medicine, according to the FTC and AG James.
Additionally, the FTC and AG James alleged that the defendants' anticompetitive practice delayed the entry of generic versions of Daraprim into the market until today.
Shkreli's business partner, Kevin Mulleady is also a defendant in the lawsuit. He allegedly directly orchestrated the pharmaceutical company's anticompetitive scheme.
The FTC and AG James are seeking monetary relief for the victims of the defendant's illegal conduct. They also asked the courts to issue an order prohibiting Shkreli from working in the pharmaceutical industry for life.  Shkreli is convicted of securities fraud and currently serving a seven-year sentence in federal prison. They are also seeking a lifetime ban on Mulleady working in the pharmaceutical industry.
Stopping "egregious conduct"
In a statement, AG James said, "Martin Shkreli and Vyera not only enriched themselves by despicably jacking up the price of this life-saving medication by 4,000 percent in a single day, but held this critical drug hostage from patients and competitors as they illegally sought to maintain their monopoly."
She added, "We filed this lawsuit to stop Vyera's egregious conduct, make the company pay for its illegal scheming, and block Martin Shkreli from ever working in the pharmaceutical industry again. We won't allow 'Pharma Bros' to manipulate the market and line their pockets at the expense of vulnerable patients and the health care system."
On the other hand, FTC's Bureau of Competition Director, Gail Levine, said, "Daraprim is a lifesaving drug for vulnerable patients. Vyera kept the price of Daraprim astronomically high by illegally boxing out the competition."