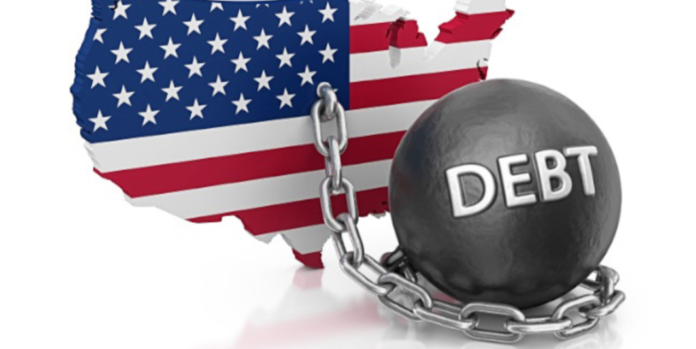 The Federal Trade Commission (FTC) prohibited a debt collector, Midwest Recovery Systems from placing bogus or highly questionable debts into consumers' credit reports. The scheme is also known as "debt parking" or "passive debt collection."
According to the FTC, a consumer only discovers that he or she is a victim of a debt parking scheme when his or her credit report is being checked in connection with a business transaction.
For example, a company will access a consumer's credit report when he or she is trying to open a credit card, purchase a car or a home, or applying for a job.
Consumers often feel pressured to pay the fake debt placed on their credit reports by debt collectors.
FTC files lawsuit against Midwest Recovery Systems
The consumer protection watchdog sued Midwest Recovery Systems and its owners Brandon M. Tumber, Kenny W. Conway, and Joseph H. Smith for practice debt parking.
In the lawsuit, the FTC alleged that the defendants collected more than $24 million from consumers who became victims of their scheme.
Midwest Recovery Systems allegedly received thousands of complaints monthly regarding the fake debts parked on consumers' credit reports. The company's investigation found that 80% to 97% of the debts were inaccurate or invalid.
The FTC alleged that Midwest Recovery Systems' debt parking scheme involves payday lending debts and medical debts, often a source of confusion and uncertainty for consumers due to the "complex, opaque system of insurance coverage and cost-sharing."
Additionally, Midwest Recovery Systems allegedly threatened consumers with a lawsuit when they refused to pay the bogus debt parked on their credit reports.
The defendants violated the FTC Act, the Fair Debt Collection Practices Act (FDCPA), the Fair Credit Reporting Act (FCRA), and the FCRA's Furnisher Rule by practicing debt parking.
In a statement, FTC Bureau of Consumer Protection Director Andrew Smith said, "The defendants parked fake or questionable debts on people's credit reports and then waited for them to notice the damage when they were trying to get a loan or a job. The defendants used this illegal 'debt parking' to coerce people to pay debts they didn't owe or didn't recognize."
Midwest Recovery Systems settles with the FTC
According to the FTC, Midwest Recovery Systems decided to settle the allegations and agreed to a monetary judgment of $24.3 million, which is partially suspended based on an inability to pay.
Under the settlement, the consumer protection watchdog required Midwest Recovery Systems and Tumber to pay $56,748. It also required Tumber to sell his stake in another debt collection company and give the proceeds from the sale to the FTC.
Furthermore, the FTC required Midwest Recovery Systems to surrender all of its remaining assets and to contact credit reporting agencies to delete all debts pared on parked on consumers' credit reports
The full amount of monetary judgment will become immediately payable if the FTC finds that the defendants misrepresented their ability to pay.
—————————————-
Have a story you want USA Herald to cover? Submit a tip here and if we think it's newsworthy, we'll follow up on it.
Want to contribute a story? We also accept article submissions – check out our writer's guidelines here.