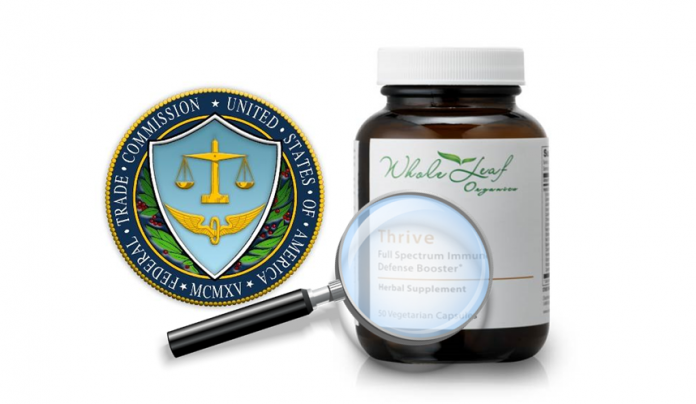 The Federal Trade Commission (FTC) stopped Marc Ching, doing business as Whole Lead Organics, from claiming that its product called "Thrive" can treat, prevent or reduce the risk of COVID-19.
Thrive is a supplement consisting mainly of Vitamin C and herbal extracts. Ching/Whole Leaf Organics is advertising and selling a 50-capsule bottle of the herbal supplement for $36.99.
The FTC filed a complaint against Ching/Whole Leaf Organics for allegedly advertising Thrive as an "anti-viral wellness booster" staring in or around March 2020.
The federal consumer protection watchdog alleged that the defendant falsely claimed that the herbal supplement treats, prevents, and reduces the risk of COVID-19. It also alleged that the defendant lied that Thrive's health benefits are clinically proven.
Whole Leaf Organics allegedly falsely claimed its CBD products can treat cancer
Additionally, the FTC alleged that Ching/Whole Leaf Organics falsely advertised and sold his products containing CBD can cure cancer.