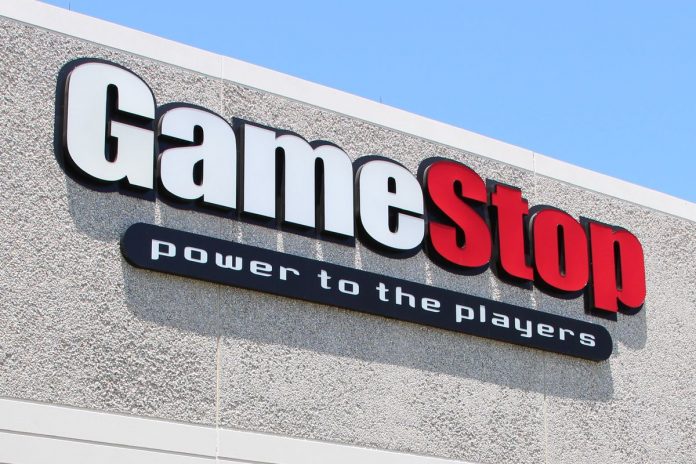 GameStop (NASDAQ: GME) has been hitting the news since January's epic frenzy. The American game-retailer has finally caught the interest and trust of major investors and financial institutions.
GameStop has named Jenna Owens, former Amazon and Google executive, Chief Operating Officer. In a statement, the company declared it's going into a "transformation" to digitize selling games.
The shift to e-commerce will help the game retailer catch up with the trend, bringing more income, and interest from investors. GameStop disclosed in a filing it will be selling additional equity shares to further push the "transformation". GME stock traded higher after the bell—before plunging down around 12%.
"Since January 2021, we have been evaluating whether to increase the size of the ATM (at-the-market) Program and whether to potentially sell shares of our Class A Common Stock under the increased ATM Program during the course of fiscal 2021, primarily to fund the acceleration of our future transformation initiatives and general working capital needs," a filing from GameStop said.
The company earned $1.34 per share on revenue of $2.12 billion in the fiscal period of January 2021. The fiscal fourth-quarter earnings make up most of the game retailer's yearly earnings. Meanwhile, the same-store sales surged 6.5% last quarter. GameStop CEO George Sherman explained that February store sales increased 23%.
"As we look ahead, we are excited by the opportunities that are in front of us as we begin prioritizing long-term digital and E-Commerce initiatives while continuing to execute on our core business during this emerging console cycle," Sherman said in the earnings release.
Reddit Brought GameStop Back to Life
In January, Reddit group R/WallStreetBets drove the GME stock to its all-time high price of $484 before it plunged back to $46 in February. The epic frenzy counter-attacked Wall Street giants and hedge funds' move to short-sell the GME stock to make a profit.
Short-sellers argued that the reason behind short-selling the GME stock was that GameStop failed to transition to e-commerce. However, Redditors believed that the game retailer will be back on its feet, and invested heavily in the stock.
In consequence, the Redditors Vs Wall Street giants' battle resulted in a massive frenzy that bought back life to GameStop after it was struggling with its stock price trading at $6 four years ago.
As of this writing, GameStop (NASDAQ: GME) is trading at $181 per share.