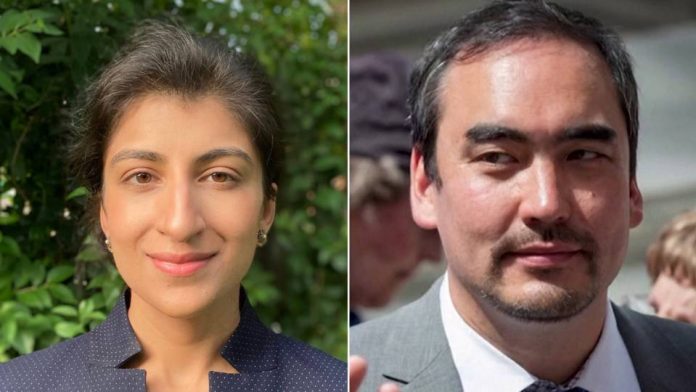 President Joe Biden announced his most interesting pick for a position within the administration this week. Biden will nominate Lina Khan, legal scholar and tech antitrust movement advocate, to serve as Federal Trade Commission (FTC) commissioner.
So very honored and humbled by this nomination, and excited to get to work if I'm fortunate enough to be confirmed!https://t.co/1Bzm0Wkqy3

— Lina Khan (@linamkhan) March 22, 2021
There is a growing awareness that Big Tech is too powerful and wields too much influence. Currently, social media companies are so big they are impossible to regulate. Recently, Project Veritas even released recordings of Facebook executives admitting they were "too powerful".
Antitrust Voices Growing in DC
Some Republicans made efforts to reduce the power of Big Tech last year. Mainstream Democrats largely blocked those efforts. It seems the more progressive wing of the left agrees with the Republicans!
The appointment of Tim Wu to the National Economic Council is a clear signal Biden will rein in Big Tech. Wu is a Columbia Law professor and longtime advocate for using anti-trust regulation against the technology giants. He also coined the now-famous phrase "net neutrality."
Happy to say I'm joining the Biden White House to work on Technology and Competition Policy at the National Economic Council. Putting this twitter feed on hold for now — so long!

— Tim Wu (@superwuster) March 5, 2021
The new administration has found one of the few areas of consensus in a contentious DC. The new administration is beefing up to take on big tech.  Apple, Amazon, Facebook, Twitter, and Google may be the ever-expanding tech industry's richest and most powerful companies. 
Lina Khan has an impressive background 
The choice of Khan to serve at the FTC comes as regulators, lawmakers, and the courts have been getting mounting pressure to take on Big Tech. Khan has a large body of work in the area.
In 2017, Khan authored an article for the Yale Law Journal titled "Amazon's Antitrust Paradox." The article was well-received in progressive economic policy circles. And she also has a history of calling out Big Tech and holding it accountable.
6. In some cases, Google sought to justify blocking info through appeals to user privacy, but states note that this was anticompetitive opportunism masking as principle. pic.twitter.com/jSWhww3G7W

— Lina Khan (@linamkhan) December 17, 2020
Khan also served as an aide to the House Judiciary Committee's subcommittee on antitrust during the first phase (years-long) of its investigation. They focused on anti-competitive behavior in the tech industry.
The House Judiciary began the second leg of the antitrust investigation last month. Anticipated legislation will pull back the tech giants in late spring. 
Wu and Khan are just the latest picks which indicate a new policy surrounding big tech players. Times may be changing.
Last month, current FTC Acting Chairwoman Rebecca Slaughter made remarks indicating the direction the agency is headed. And they will be aggressive in their approach to technology giants.
 Slaughter explains her enforcement priorities, including competition in markets and algorithmic discrimination in JD Supra. She indicates the FTC will be less flexible in settlements under the new administration. With technology-driven enforcement mechanisms like algorithmic disgorgement and direct consumer notice, Big Tech should definitely be aware.
Many people also feel Facebook, Google, and Twitter have a political agenda. And they are largely in control of the news. Those issues include constitutionally protected free speech.