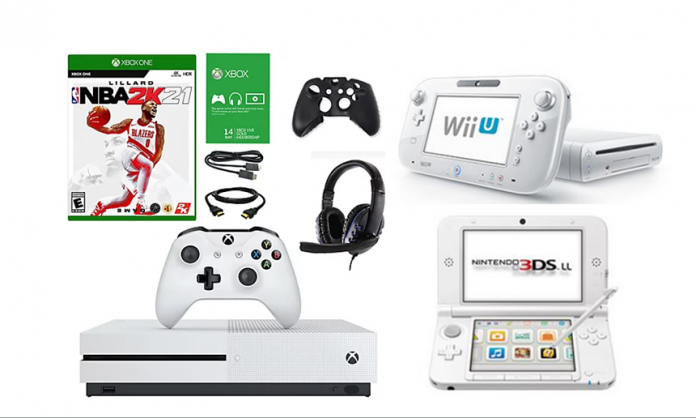 The gaming console market has shown its dominance this year, thanks to the huge demand for online games buoyed by the COVID-19 pandemic.
According to market research firm Newzoo, the gaming console industry is on track to generate a whopping $45 billion in revenue this year.
Microsoft and Sony, two of the world's most powerful multinational technology companies, are not taking this sitting down. They have pushed deeper into subscription and software, something similar to how Apple turned to put a big emphasis on services in the last years.
Apple is hell-bent on defining the future of PCs after its earlier announcement of three brand-new Mac computers. The big development? They are now powered by Apple's M1 chip instead of Intel processors.
Capitalizing on skyrocketing demand for games
As people across the world remain hunkered down due to COVID-19 protocols and travel restrictions, both Microsoft and Sony are taking this time to meet the demand for games.
Gaming analyst Daniel Ahmad said consoles have become a profitable business for Microsoft, Sony, and even Nintendo.
"We're now moving to a point where hardware is profitable. [The] software has always been profitable and network services are playing a much larger role in keeping people within the console gaming ecosystems," he said in a CNBC podcast.
Ahmad said compared to selling physical copies in stores, business firms have turned to digital distribution of games, allowing them to get bigger profit margins.
According to him, the digital distribution of games allows companies to make more money. He believes that companies can make as much as $45 per game download, up from a $35 profit on a $60 game sold in-store.
The boom of the gaming ecosystem shows no sign of slowing down
Earlier this year, Newzoo released an infographic seeking to map the different layers in the game tech ecosystem. It's a community that's fueling the gaming console market's growth.
New developments and technologies in this ecosystem are seen to power the industry to dominance in 2021.
Microsoft is greatly investing in building out its player base across a wide array of devices, including its Xbox consoles and Windows PCs. Its rival Sony, on the other hand, recently released PS5, pitching it as an all-in-one system that allows players access to its exclusive games.
—————————————-