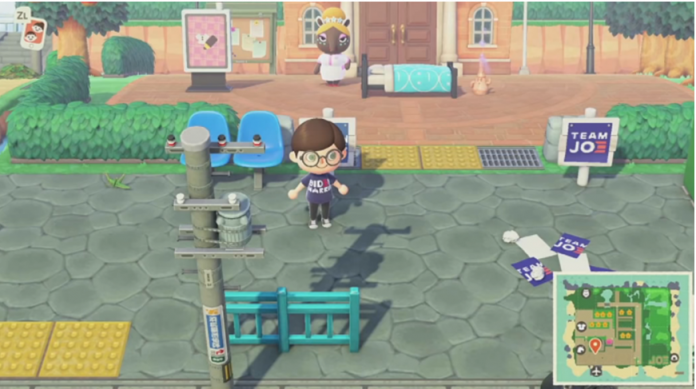 Nintendo seemingly banned President-elect Joe Biden's island from its hit game Animal Crossing: New Horizons. This tacit move can be seen in the Japanese multinational video company's updated guidelines.
Nintendo has stated its new guidelines that the game "should no longer be used for political purposes."
"Please refrain from using the Game inappropriately or creating any content within the Game that would be considered vulgar, discriminatory, or offensive. Please also refrain from bringing politics into the Game," the guidelines read.
The company said the only way to get around these rules is "with the separate and express, written permission of Nintendo."
Biden created his own 'island to shore up youth's support
Pres. Biden has turned to the game's virtual world less than a month before the 2020 presidential election. He created his own island in the game, dubbed as "Biden HQ," aimed at encouraging voter participation among younger people.
Apart from politics, Nintendo said the game should not be used as a marketing tool.
The new guidelines state that players cannot use the game "as a marketing platform that directs people to activities or campaigns outside the game (including directing people to a sales page, distributing coupons, sweepstakes, giveaways, requiring consumers to follow social network services accounts, gathering customers' information, or other invitational activities)".
While the guidelines seem to ban islands like the one owned by Biden, the President-elect's island can still be accessed and visited by players.
"Any business use of the Game that exceeds the rules set forth herein shall be permitted only with the separate and express, written permission of Nintendo," the game rules added.
Another Democrat, Rep. Alexandria Ocasio-Cortez, also began playing the game in May when she called on her followers on Twitter to send her their "dodo codes."
Update: getting ready to make island visits. Never done this before! Is there etiquette to visiting? Do's & don'ts?

— Alexandria Ocasio-Cortez (@AOC) May 7, 2020
Players' main objective in Animal Crossing is to fully upgrade their houses and pay off their debt for each upgrade. It's a social simulation video game series created by Katsuya Eguchi and Hisashi Nogami.
—————————————-