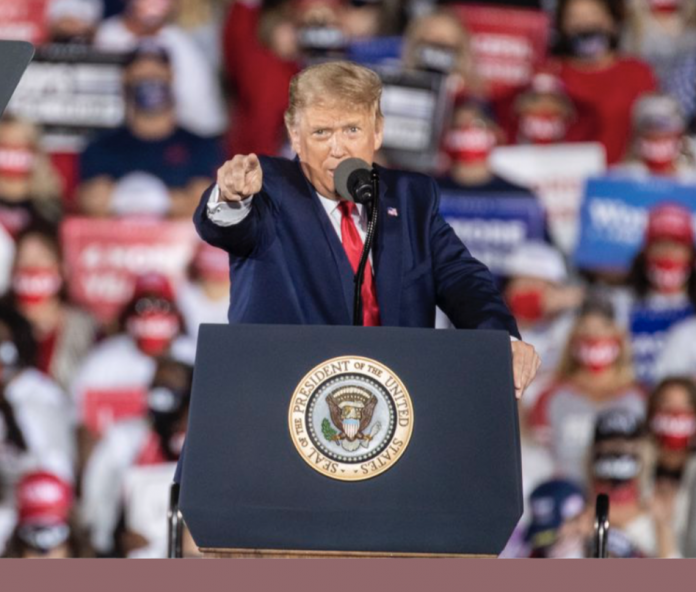 The Trump campaign presently has several pending lawsuits in battleground states across the country.
These lawsuits arrive as the GOP and Trump re-election team allege cases of extensive voter fraud. Just on Tuesday night, White House press secretary Kayleigh McEnany went on Fox News' Hannity, affirming that the Trump campaign has more than 230 pages of sworn and signed affidavits of various individuals reporting voter fraud.
Joe Biden promised he would NOT declare victory until all the votes were counted and the election was independently certified.

Biden lied. He has not been certified as the winner, and yet he has prematurely declared victory. His word is useless. pic.twitter.com/KrHqlBQLvR

— Trump War Room – Text TRUMP to 88022 (@TrumpWarRoom) November 11, 2020
Georgia is one of multiple battleground states where Trump and Biden remain neck-in-neck with one another. Earlier this morning, the Trump campaign put out various reports of dead persons voting in Georgia's election; suffice it to say, this is illegal and also taints the lawful voters who cast their ballots in the Peach State.
In light of the aforementioned details, Americans recently learned that Georgia will conduct a full recount of all votes…by hand.
What to know about Georgia's by-hand vote recount
Brad Raffensperger, Georgia's Republican secretary of state, made the announcement on Wednesday. He explained that the 2020 presidential election is now subject to the risk-limiting audit, amid reports of fraud and irregularities.