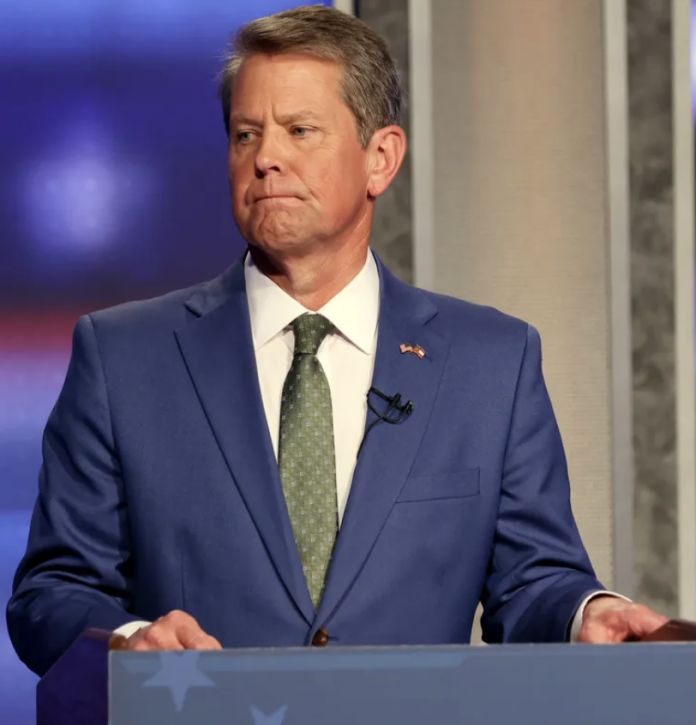 The state of Georgia has one of the most heated gubernatorial elections underway.
Incumbent GOP Governor Brian Kemp is currently encountering a primary challenge from former Republican Sen. David Perdue.
Days ago, Kemp and Perdue had their very first primary debate. During this time, the two Republicans sparred over the 2020 presidential election, crime in Atlanta, and a litany of other issues.
Perdue charged Kemp with failing to do his duty to combat election fraud. Meanwhile, Kemp accused his former ally of passing the buck for losing his runoff election to Democrat Sen. Jon Ossoff last year.
Now, a fresh poll from Georgia is out and it shows the incumbent governor with a substantial lead.
The latest data on Kemp vs. Perdue
According to a new poll by the University of Georgia's School of Public and International Affairs, 53% of Georgia GOP primary voters are supportive of Kemp. Perdue comes in next with 27% support from Republicans in the Peach State.
Kemp and Perdue are each heading towards the gubernatorial primary on May 24. If the Georgia governor can win the primary with 50%, he can deter a run-off election against Perdue.