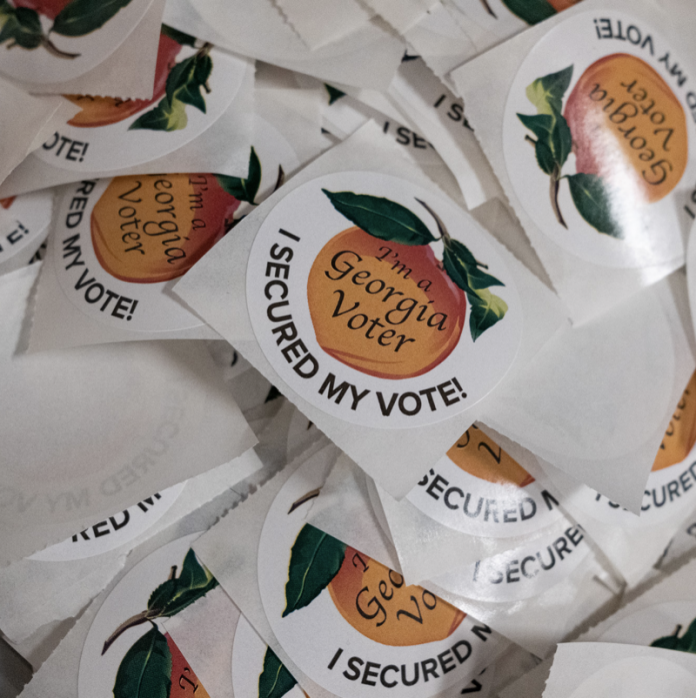 Across the nation, there are many states running into all kinds of issues with the management and counting of votes. Amid accounts of voting irregularities, late voting, backdated ballots, votes counted in secret, etc., it's beyond apparent that the 2020 presidential election leaves much to be answered.
This was a rigged election. No Republican Poll Watchers allowed, voting machine "glitches" all over the place (meaning they got caught cheating!), voting after election ended, and so much more! https://t.co/YDh7A7wxLW

— Donald J. Trump (@realDonaldTrump) November 18, 2020
Amid the work of his legal team, President Trump is using his Twitter feed to weigh in on what's happening with this election. On Thursday morning, the president specifically called out a series of issues that Georgia has had with the proper counting and handling of votes.
Issues associated with the Peach State's management of the 2020 presidential election appear to increase with each passing day.
What's Going on in Georgia?
Amid reports of voting irregularities and fraud, Georgia announced a decision to do a by-hand recount; however, it didn't take long for this to also come with problems. First, the state's recount has shown thousands of missed votes across different counties; on another note, the by-hand recount of votes is failing to check the validity of signatures.
Thousands of uncounted votes discovered in Georgia counties. When the much more important signature match takes place, the State will flip Republican, and very quickly. Get it done! @BrianKempGA

— Donald J. Trump (@realDonaldTrump) November 19, 2020
These are both matters that President Trump called out on Twitter, early Thursday morning. The president also called upon Brian Kemp, the Republican governor of Georgia, to act properly and ensure the legitimate counting of all legal votes.
Audits in Georgia also exposed the negligence of elections directors in multiple counties. Fulton County remains under investigation; meanwhile, the Floyd County elections board actually fired Robert Brady, the county's elections clerk, amid thousands of uncounted ballots.
The Georgia Secretary of State
Another factor in the growing conversations about Georgia revolves around Brad Raffensperger, the secretary of state.
Raffensperger, a Republican, has repeatedly maintained that "no sign of foul play" is present in the state's management of the election. However, the multiple affidavits signed by poll watchers alleging foul play suggest otherwise.
FLOYD COUNTY, GEORGIA! pic.twitter.com/mIZ5rmdkvw

— Donald J. Trump (@realDonaldTrump) November 18, 2020
Georgia Senators David Perdue and Kelly Loeffler, both of whom have Senate run-off races, have already called for Raffensperger's resignation, citing poor management of the 2020 election; however, the Georgia secretary of state maintains that he will not relinquish his post.
Rampant reports of fraud and mismanagement in Georgia are a concern to many Americans. Both Georgia run-offs will determine whether or not Republicans keep or lose their Senate majority. Right now, the integrity and propriety of Georgia's elections remains heavily contested.
The Georgia recount is a joke and is being done UNDER PROTEST. Even though thousands of fraudulent votes have been found, the real number is in matching signatures. Governor must open up the unconstitutional Consent Decree and call in the Legislature!

— Donald J. Trump (@realDonaldTrump) November 18, 2020
According to Trump lawyer Rudy Giuliani, double votes, votes from non-residents, changes made to ballots, and exclusions of GOP poll watchers engendered massive election fraud in Georgia. During a Thursday press conference, Giuliani also announced the upcoming emergence of a new lawsuit in the Peach State.