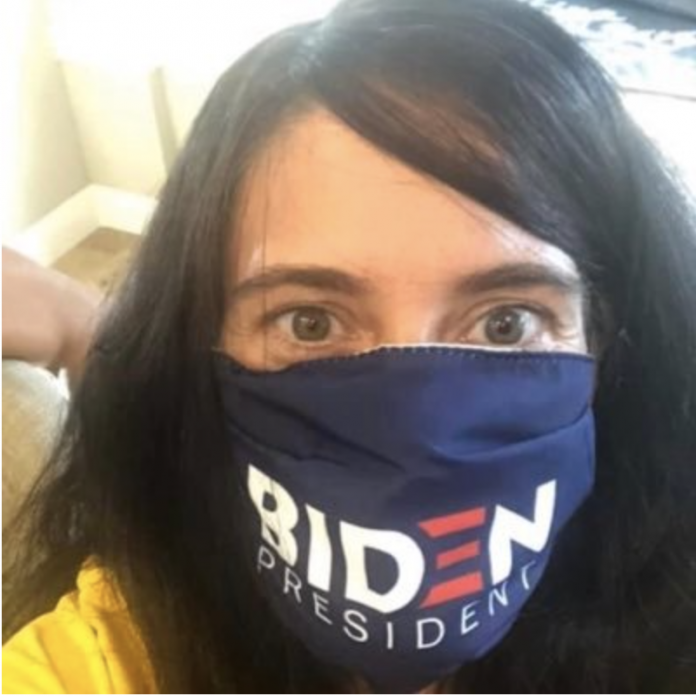 Over the past several years, President Donald Trump used Twitter to communicate with his supporters. The president's use of the popular social media site is well-received by those who back him, yet loathed by his detractors.
Since the 2020 presidential election, Democrats have made multiple attempts to persuade Twitter to suspend Trump's account; thus far, each and every attempt has rendered a failure. The president continues to make his voice heard via tweets, much to the annoyance of anti-Trump folks.
Trump Trolled by Mrs. Krassenstein After Twitter Ban of Krassenstein Brothers – https://t.co/olyqFl0K4Q pic.twitter.com/zlLA9xcY10

— USAHerald (@RealUSAHerald) November 16, 2020
Earlier in the week, USA Herald covered one of the biggest anti-Trump trolls known as Mrs. Krassenstein. As priorly noted, Mrs. Krassenstein is married to one of the Krassenstein brothers; both brothers faced permanent suspension from Twitter last year after repeatedly trolling the 45th president using spam accounts.
Since this coverage, Mrs. Krassenstein has announced her decision to cease the incessant trolling of President Trump and depart from Twitter altogether.
Why Mrs. Krassenstein is leaving Twitter
On Wednesday morning, the anti-Trump troll released an extensive Twitter thread discussing her "farewell" from the platform. Per the "wife of a Krassenstein brother," she, her husband, and brother-in-law repeatedly trolled the president for years as a means of "fact-checking" him.
won as the President lost in what he'd call a "landslide". I am taking a break from social media, perhaps forever, as I feel the onslaught of lies will gradually wain from here. With that said, social media could be this nation's downfall, if those in charge allow it to be …

— Mrs. Krassenstein (@HKrassenstein) November 18, 2020
Again, it's important to note that Mrs. Krassenstein, along with her marital relatives, almost always left the very first comment under the president's tweets. This indicates that they had Trump's Twitter notifications turned on, just for the sake of trolling him.
Mrs. Krassenstein's Twitter thread went on to lament supposed "threats and false reports" that she alleges came from "Trump sycophants." She also complained about Twitter suspending her husband and brother-in-law last year, despite their ongoing violations of the Twitter rules.
the mainstream media, are the ones being herded on a daily basis by far-right blogs and the current U.S. President, falling for the conspiratorial words of a demagogue over facts that they should see with their own eyes, if they only tried to open them for 1 second.

— Mrs. Krassenstein (@HKrassenstein) November 18, 2020
Ironically, the close of Mrs. Krassenstein's Twitter thread called for an end to "division and hatred." This is coming from the woman who has repeatedly bashed not just President Trump, but also Republicans, and other Americans who support the commander-in-chief.
Reactions to Mrs. Krassenstein's farewell message
In a nutshell, reactions to Mrs. Krassenstein's farewell message varied. However, the many people who take issue with her consistent trolling of the president indicated that they would not miss her.
These Twitter celebrities are some of the strangest creatures of the modern world. The fact this woman considers that she "helped" or "changed" things is testimony to how immersed in this little world they are. We are living in some cross between idiocracy, which seems like a…

— Dan Finn (@dannythefinn) November 18, 2020
Only time will tell whether or not Mrs. Krassenstein stays true to her word and remains off Twitter.
—————————————-
Have a story you want USA Herald to cover? Submit a tip here and if we think it's newsworthy, we'll follow up on it.
Want to contribute a story? We also accept article submissions – check out our writer's guidelines here.