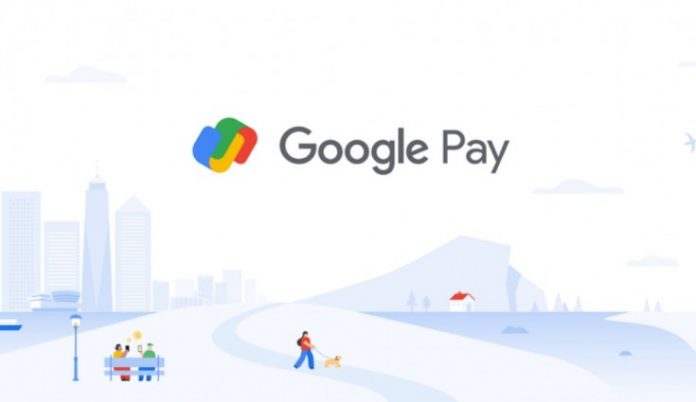 Version 2 of the Google Pay app works for both Android and iOS devices and is relaunching with an impressive range of new features. The original app has been reinvented by developers in Flutter, through Google's DART-based development kit.
The updated version of the app is available on the Google Playstore starting November 18 in the United States.  The Google Pay version 2 has a brand new logo.
New Features in Google Pay app
In addition to mobile banking, money tracking, and tap-to-pay, the app is filled with additional features.
The navigation offers more choices and more data. New tabs include: 1) PAY which encompasses peer-to-peer payments tap-to-pay transaction history, 2) EXPLORE for discount and deal offers, and, 3) INSIGHTS allows direct-connect to bank accounts for a searchable look at finances.
Also, Google Pay provides users the option to open their Gmail inbox to Google Photos where you can photograph and store receipts. Furthermore, it uses OCR tech to auto-scan the paper receipts that have been photographed to update and track finances.
There is an option to pay friends and family members through your contact list. Users can search for local retailers who accept Google Pay. And more retailers will be on-board.
Plex Banking scheduled for 2021
The app's capabilities have been upgraded for seamless integration with Google's 'Plex' banking service scheduled for 2021.
Plex represents the banks that are Google partners who will offer online checking and savings accounts within Google Pay. At launch, at least 11 partner banks will offer Plex accounts. 
Banks and credit unions are offering Plex accounts with no monthly fees, no overdraft fees, and free in-network ATM withdrawals. Citi was the first partner bank to have a waitlist. They are sending debit cards on sign up for when the service goes live.
Several consumers expressed complaints posted on the Google Play store that Google Pay is loading slow. However, the customer support seems to be on top of the issue and it's still "Early Access." Hopefully, users will be loading a streamlined app with innovative new features very soon.
We live in a fintech world. Just last week mega payment processor PayPal announced the launching of its crypto trading service.
—————————————-
Have a story you want USA Herald to cover? Submit a tip here and if we think it's newsworthy, we'll follow up on it.
Want to contribute a story? We also accept article submissions – check out our writer's guidelines here.