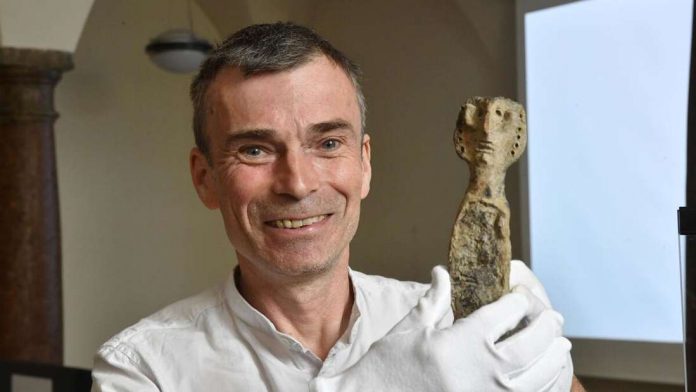 Researchers discovered the statue of the water goddess in Bavaria. It has identifiers of the ancient Hallstatt culture. They believe it was used during ancient rituals associated with water. And is estimated to be over 3,000 years old.  
Archaeologists found the unique baked clay figure near Schweinfurt in Mönchstockheim Germany during the excavation of the highway bypass.
The statue can be dated to between the 6th and 12th century B.C., during a transition period between the Bronze and Iron Ages across Central Europe, France, and the Balkans.
During the 6th century B.C., the area was agricultural with metalworking making advances. By the end of the period, long-distance trade with Mediterranean cultures was shifting the economy.
Water Goddess came from ancient times
According to Clemens Köhler, restorer at the Bavarian State Office for the Preservation of Monuments the clay figurine lay for thousands of years. It was discovered in a canal that had dried up a long time ago.