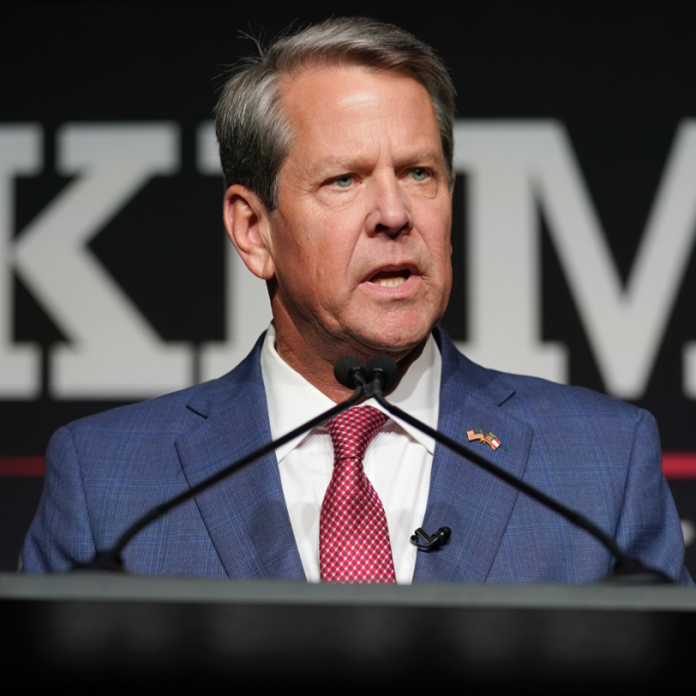 Georgia is one of several battleground states with a governor's election coming up this year.
Gov. Brian Kemp recently made it through a grueling primary election against former Republican Sen. David Perdue. Perdue, with the aid of former President Trump, argued that Kemp let down Georgians and shouldn't retain the nomination.
However, with the primary election now over, Perdue's agreed to bury the hatchet and help Kemp defeat Abrams. The former senator recently explained that while he and Kemp have "differences," Kemp would still make a far better governor than Abrams.
Meanwhile, polling shows the Georgia governor as set to defeat Abrams.
The latest data surrounding the Georgia 2022 gubernatorial election
Kemp ran against Abrams in 2018 and defeated her. Now, the Cook Political Report is backing up the Republican's claims that he can defeat Abrams once more.
The Georgia governor's race previously described as a "toss-up" now falls into the "lean Republican" bracket. On top of this, a poll run by Cygnal shows Kemp carrying a 50% lead over Abrams' 45%.
Previous polls have likewise shown Kemp leading Abrams on a consistent basis. Abrams, meanwhile, recently landed in hot water over her status on a pro-defund the police board.
Her decision, months ago, to pose maskless with masked-up schoolchildren also didn't help her cause either.
Major factors impacting Georgia's gubernatorial race
As Abrams struggles to best Kemp, she's solicited the help of Joe Biden and Kamala Harris. However, both officials have underwater poll numbers in the state of Georgia.
It turns out many residents of the state don't take well to out-of-this-world gas prices and a 9.1% inflation rate. Having Biden and Harris stump for Abrams between now and November could actually backfire on the Georgia Democrat.
Meanwhile, Kemp maintains that he's going to continue to run on his record as governor. This is what he did when facing Perdue during the primary election.
The incumbent governor and his team believe sticking with the same strategy will help him once again beat Abrams in November.
Between now and then, the United States will have its eye on Georgia. The outcome of this election will ultimately have national consequences, stemming beyond just the people of the Peach State.