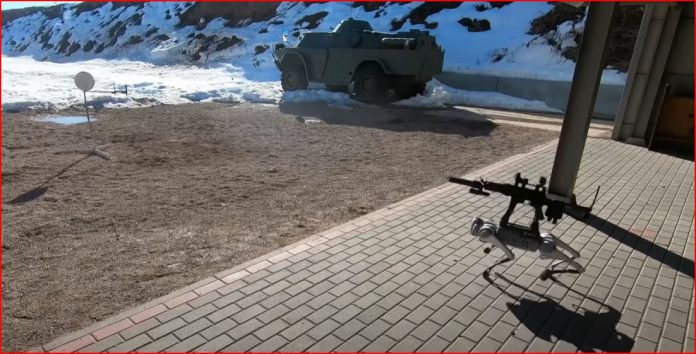 The Russians have a video of a machine-gun-toting robot dog that is taking Twitter by storm. The top half of the quadruped robot body has been modified. And its sophisticated design resembles something out of science-fiction or even the horror genre.
The silver-colored canine-shaped robot looks similar to one developed by the US company Boston Dynamics. But according to Cybernews, this is a modified version of a model sold at the Hangzhou-based Chinese company, Unitree Robots.
It is the GO1 or Jueying robot dog that climbs stairs and can carry 20 kilograms (44.09 pounds) of weight. And retails for $3,000.
The dangerous robot dog is seen running along a firing range through the snow. Then it aims and opens fire on various targets. And the viral video has had over 7.3 million views on Twitter.
Machine-gun-toting robot dog for good or evil
The gunfire sounds are a sharp contrast, which echo into some sort of drumming sound played with the video.