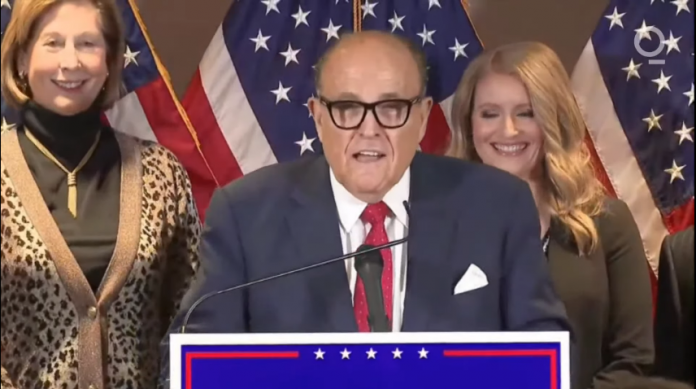 Rudy Giuliani said to expect "big revelations" on voting machines in Georgia within the coming days.
The machines Giuliani is referring to are from Dominion Voting Systems, a company that has been in the public spotlight over allegations of tampering and vote switching.
While a forensic audit in Michigan concluded Dominion's machines are capable of influencing elections, company executives and senior lawmakers have challenged these claims.
"I happen to know that we have one or two, my fingers crossed, big revelations for Georgia within the next day or two with regard to the machines," Giuliani said in a public statement.
The President's attorney also brandished a report conducted by Georgia Sen. William Ligon, chair to the Georgia Election Law Study Subcommittee, that alleges illegal activity occurred in Atlanta during periods in which ballot counting had zero oversight.
"This is the first breakthrough," Giuliani declared. He hopes that Ligon's report will trigger a special session to decertify the election as the statehouse has a Republican majority.