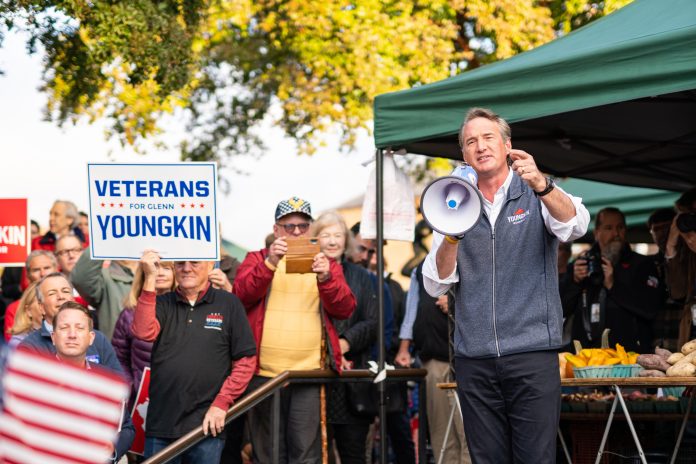 The Virginia gubernatorial election of 2021 has gotten branded as a bellwether of what's to come in the midterm races and others in the future. Vice President Kamala Harris, while campaigning for Democrat Terry McAuliffe, stated what happens in Virginia will set the course for 2022, 2024, and ahead.
This is true, albeit not in the way Harris expected. Despite McAuliffe getting all the leading Democrats in the country to stump for him, he still wasn't able to pull ahead of Republican Glenn Youngkin in the polls, during the end of the election.
Furthermore, Obama, Harris, Biden, and other leftist big names could not stop Glenn Youngkin from defeating Terry McAuliffe in the Virginia governor's race.
Assessing the win of Governor-elect Glenn Youngkin
During the 11th hour of Tuesday, various news outlets began calling the governor's race for Youngkin. In fact, Decision Desk HQ wound up as one of the first sources to declare Youngkin as the winner.
By the time 1:00 AM on Wednesday rolled around, the election in Virginia was a done deal. Youngkin went on stage; standing before his family, supporters, and campaign workers, Youngkin delivered a victory speech.
Governor-elect Youngkin expressed his gratitude and reaffirmed his commitment to properly serve Virginians. Youngkin is the first Republican in over one decade to win a Virginia gubernatorial election.
For years, Democrats managed to keep Virginia under their thumb. Biden, during the 2020 presidential election, managed to sweep the state by double digits. However, Virginians rejected McAuliffe on Tuesday, despite Biden campaigning for him.
Hope for Republicans nationwide
Governor-elect Youngkin's win is, in many ways, historical. Moreover, it granted many Republicans and others on the right a sense of hope.
For a GOP candidate to win a state with a years-long pattern of leftist control speaks volumes. No one can deny that reality.
It additionally indicates Republicans are in good shape as the 2022 congressional midterms approach. After all, Vice President Harris is the one who said Virginia's gubernatorial election serves as a foreshadowing of the future.
Therefore, logic dictates the GOP remains poised to do well in future races. Numerous conservatives are now questioning whether Youngkin's campaign model is the blueprint future GOP candidates should adopt to win elections.