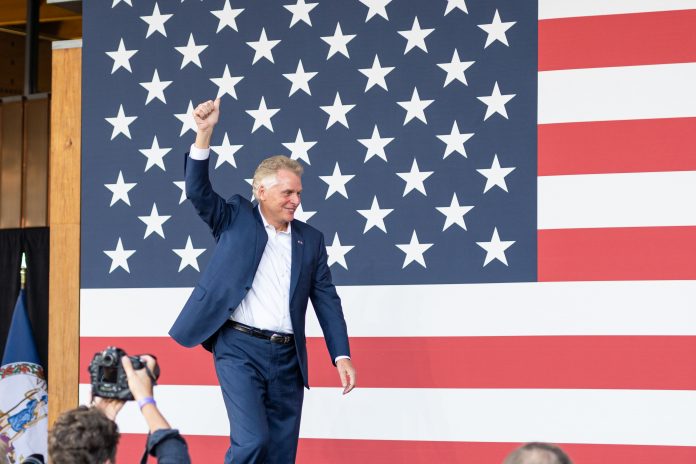 The Virginia governor's race came to an end during the wee hours of this morning. Shortly after midnight, numerous news sources announced that Glenn Youngkin, the Republican candidate, successfully managed to bring home a win.
Youngkin's win came in spite of his Democrat opposition, Terry McAuliffe, pulling out all stops to get himself back the governor's mansion. It also came in spite of Democrats across the nation rallying behind McAuliffe and urging Virginians to vote for him.
The Virginia Democrat did not immediately concede the election once Youngkin gave his victory speech to supporters. However, after this morning when all outlets called the race for the Republican candidate, McAuliffe officially conceded.
What to know about McAuliffe's concession
In most cases, candidates who lose elections stand before their supporters and speak. However, this is not how McAuliffe chose to announce his loss.
Instead, the former Virginia governor released a press statement. In this statement, he acknowledged failing to cross the finish line. McAuliffe also declared he won't ever give up the fight for the values in Virginia that he views as important.
During the campaigning season, McAuliffe made clear these values entail shutting parents out of their kids' education, backing radical mandates, and more. A McAuliffe governorship in Virginia merely would have served as an extension of Biden in office.
Finally, at the end of the press statement, McAuliffe acknowledged Youngkin's win. He congratulated the GOP governor-elect and then wished his family well. McAuliffe made it clear that despite not winning the race to be governor again, he's still planning to stay involved in Virginia politics.
A bad break for Biden
The Virginia race was dubbed as an indicator of what future elections will look like in politics. To say it's not looking good for Democrats is an understatement.
The win for Republicans in Virginia shapes out as momentum for the GOP. Republicans are eager to carry this not just into the 2022 midterms, but also into the 2024 presidential election and beyond.
When Biden arrived back to Washington D.C. earlier this morning, he refused to speak to reporters who asked his thoughts about McAuliffe's loss.