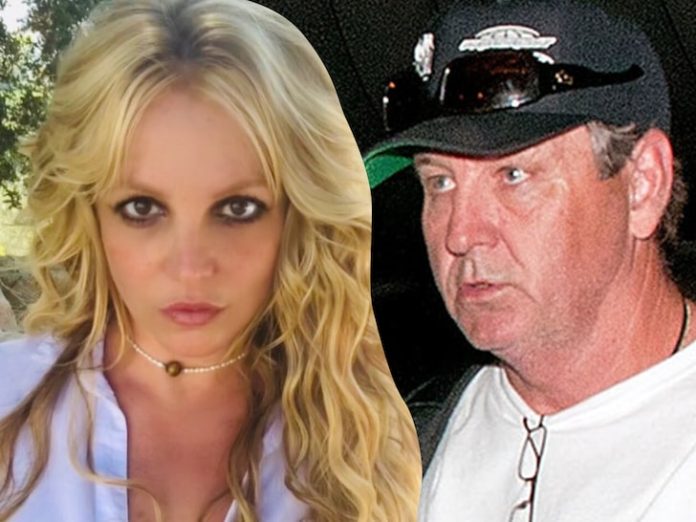 Britney's attorney  Mathew S. Rosengart said in a court filing Monday that she agrees with Jamie Spears that her conservatorship should end. The conservatorship, with her dad at the helm, has controlled her entire life since 2008.
After fighting for years to keep Britney Spears's conservatorship in place, her father, Jamie unexpectedly asked the court to terminate on Sept. 7th.
The filing in Los Angeles Superior Court says she "fully consents" to "expeditiously" ending the conservatorship. And acknowledges her father finally asked for it to end in his Sept. 7th petition.
Jamie Spears's abrupt request to end the conservatorship may have been prompted by Britney's attorney's requests for formal discovery and Jamie's sworn deposition.
Rosengart, a former federal prosecutor, was hired in July when the court allowed the superstar to hire her own lawyer. This was the first time she was allowed to hire her own representative. The conservatorship has been in-place since 2008 amid concerns regarding Britney's mental health and possible substance use.
Discovery requests for 13 years of information
In the newest court filing, Britney joins in asking for the conservatorship to end. Mathew Rosengart requests extensive information about the role of the pop star's former business manager.
The newly filed documents suggest that Rosengart is investigating the handling of Britney's conservatorship. The discovery requests information to clarify the role of the estate's former business manager, Tri Star Sports & Entertainment Group, and the web of entities through which her estate operated.
Mr. Spears was suspended from his position as a conservator on Sept. 29. At the court hearing set for Nov. 12, Judge Brenda Penny is considering terminating the entire conservatorship.
Tri Star Sports & Entertainment Group is a company that provides entertainers and athletes with accounting and financial services. It is run by Louise "Lou" Taylor. And Robin Greenhill, a Tri Star employee, worked closely on Britney's account.
In the fall of 2020, Tri Star resigned. At that time, Samuel D. Ingham III, who was court-appointed as Britney's lawyer, was raising objections. He believed that the $500,000 "floor" Jamie agreed to pay after the superstar's work hiatus affected Lou Taylor's 5 percent commission.
Ingham was unsuccessfully trying to get Jamie Spears suspended as conservator, in 2020. And he submitted evidence from Britney's medical team who were asking for the same thing.
Ingham has since resigned.
Britney's attorney wants information about the wiretapping
Along with communications between Mr. Spears and Tri Star, Britney's attorney, want copies of any agreements between them. And all documents regarding payments made to Tri Star from the estate. He is also looking for all payments made by the estate for legal services provided to Tri Star.
The wiretapping allegations were first reported by The New York Times documentary "Controlling Britney Spears,"  released September 2021.
Also requested are documents and communications related to Black Box Security's surveillance of Britney's phones. And information on the recording devices in her bedroom. 
On Oct. 19, Jamie hired a new lawyer, Alex M. Weingarten of the firm Willkie Farr & Gallagher. Mr. Weingarten replaced lawyers from Holland & Knight as well as Freeman, Freeman & Smiley. 
Jamie's previous attorneys, Vivian L. Thoreen (Holland & Knight) and Geraldine A Wyle (Freeman Freeman & Smiley) are being replaced.
Both Thoreen and Wyle were instrumental in setting up the conservatorship with Jamie Spears. And both appear to have been working in some capacity or another on Britney's payroll for the last 13 years.
A recent court filing disclosed that Mr. Rosengart had added Kyle R. Freeny, a financial expert and former federal prosecutor to Ms. Spears's legal team.