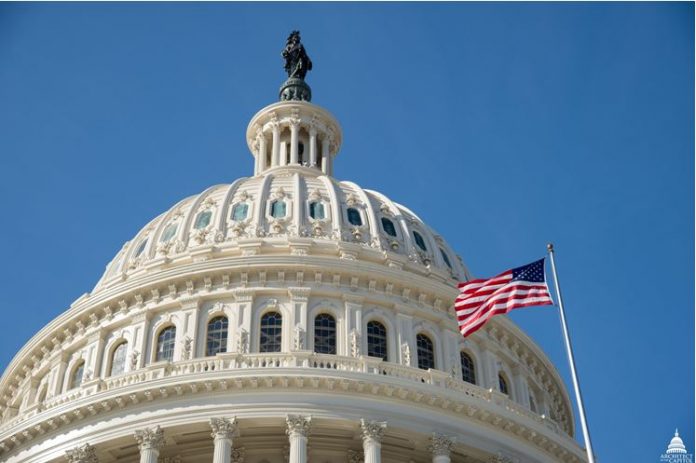 Rep. Doug Collins (R-GA), the ranking member of the Judiciary Committee is requesting for an expanded and balanced panel of academic witnesses to provide their legal opinion on the constitutional grounds for presidential impeachment.
The House Judiciary Committee is set to hear the opinion of four constitutional law scholars regarding the matter on December 4.
In his letter to House Judiciary Committee Chairman Jerrold Nadler (D-NY) on Saturday, Rep. Collins wrote, "To ensure fairness and restore integrity to the ongoing impeachment process, I request an expanded panel and a balanced composition of academic witnesses to opine on the subject matter at issue during the hearing."
The Republican lawmaker also noted, "Historically, the Committee has called upon a robust slate of academics representing a spectrum of scholastic and political viewpoints-to expound upon the somber subject of removing a duly-elected president."
Furthermore, Rep. Collins stated that the number of academic witnesses that the Committee will hear from "is less than a quarter of those called to testify during the Clinton impeachment."
He added, "In light of this, I request that you expand the number of witnesses called upon to testify on December 4 to give the American people a wider array of perspectives regarding impeachment….An equal distribution of experts…would be a small concession to demonstrate to the American people this impeachment inquiry is not merely political theater."
Pres. Trump, Rep. Collins has certain privileges in the impeachment process
On Friday, Chairman Nadler sent a letter to President Donald Trump and Rep. Collins regarding certain privileges afforded to them under House Resolution 660.
Chairman Nadler asked Pres. Trump if his counsel would like to exercise specific privileges and participate in the upcoming impeachment proceedings. The Presidents counsel has until 5:00 p.m. on December 6 to inform the Committee regarding their decision on the matter.
On the other hand, Chairman Nadler asked Rep. Collins if he would like to issue any subpoena or interrogatory in accordance with the House Resolution 660. The Republican ranking member of the Committee has until December 6 to notify the chairman.