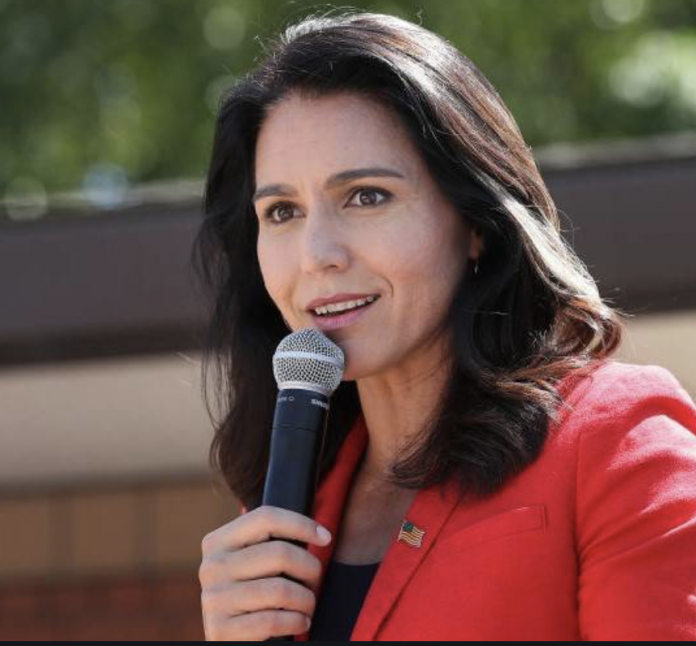 As the 2020 presidential election plays out, Democrat candidates Tulsi Gabbard and Kamala Harris have regularly taken shots at one another.
A Brief Review of Tulsi Gabbard vs. Kamala Harris
In July, Gabbard called out Harris for the latter's past work as a prosecutor; the combat army veteran stated that she's "deeply concerned" about Harris' vow to be a "prosector president." Much to Harris' chagrin, Gabbard then went on to slam Harris for her work and how she handled various situations regarding marijuana violations.
Earlier this month, Harris shot back at Gabbard during the fifth Democrat debate. The 2020 candidate slammed Gabbard for appearing on Fox News (although Harris also later spoke with Fox News). Harris then hit Gabbard for "buddying up to Steve Bannon" and moving to meet with President Trump after his 2016 victory.
Trouble Within the Kamala 2020 Campaign
Over the past few weeks, various reports have indicated that Harris' campaign is falling apart with each passing second. A former Harris aide recently spoke with the New York Times and admitted that Harris lacks a real strategy to win the 2020 election. Furthermore, all of this negative press surrounding Harris comes after she laid off several staffers.
Now, aides for Harris are coming out and stating that censure from Tulsi Gabbard significantly contributed to the decline of the latter's presidential run. Gabbard's criticism reportedly "alarmed" donors who back Harris; moreover, supporters of Harris expressed concerns that she lacks the ability to "carry a message beyond the initial script."
New Attacks from the Tulsi 2020 Campaign
Right now, Kamala Harris is polling below Tulsi Gabbard, but this doesn't mean that Gabbard is done with her.
Yesterday, Gabbard's sister went after Harris for slamming Gabbard's appearances on Fox News, only to later follow suit. The sister of the 2020 Democrat wrapped up her censure of Harris by stating that "imitation is the sincerest form of flattery."
See for yourself:
Hypocrisy much? At the debate a week ago, Kamala trashed Tulsi for going on FOX News. Yet she shamelessly went on FOX twice in the last week. Oh well, they say imitation is the sincerest form of flattery. —V (Tulsi's sister) https://t.co/B4IUJuYZ1m

— Tulsi Gabbard (@TulsiGabbard) November 30, 2019
Can Kamala Harris Save What's Left of Her Campaign?
At this time, things aren't looking too great for Harris' presidential aspirations. The senator has taken several hits from Gabbard's campaign and her own former campaign aides.
In the wake of all this, Kamala Harris is now seeking donations in order to sustain her candidacy:
The values that we as Americans hold dear are all on the line in this election. Justice for the American people is on the ballot, and together we can organize communities that have been left behind for too long. Can you chip in $10 now to make that happen?https://t.co/pGEoMuHeY8

— Kamala Harris (@KamalaHarris) December 1, 2019