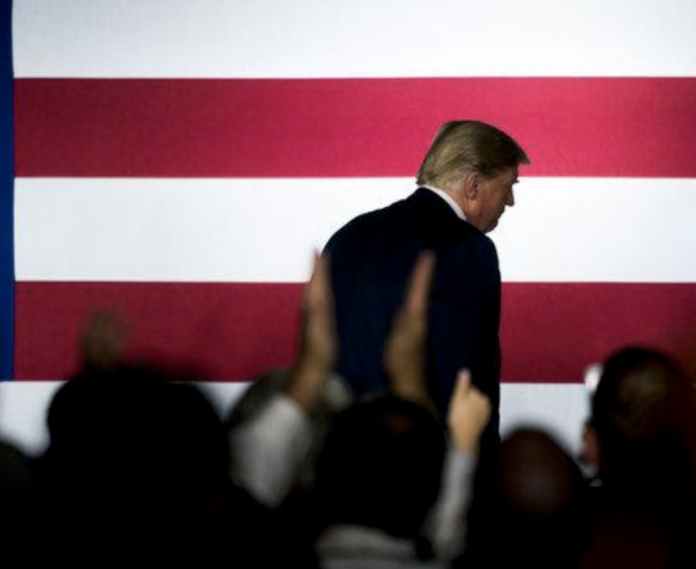 On Saturday, President Donald Trump expressed concerns about Republicans and their leadership on immigration, reports The Hill.
An Overview of the President's Concerns
Trump spoke out via Twitter, stating that Democrats are manipulating Republican leaders regarding immigration reform.
When will Republican leadership learn that they are being played like a fiddle by the Democrats on Border Security and Building the Wall? Without Borders, we don't have a country. With Open Borders, which the Democrats want, we have nothing but crime! Finish the Wall!

— Donald J. Trump (@realDonaldTrump) September 15, 2018
The president has repeatedly cited the need for immigration reform and austere restrictions against unlawful entry into the United States.
More on Immigration Reform
Immigration reform served as a hallmark of Trump's 2016 presidential campaign. Trump vowed to crack down on illegal immigration and also build a wall along the southern border. Thus far, the wall has not come to fruition.
Conversely, Democrats have largely worked against the president and his calls for legal immigration and the border wall. Some left-leaning individuals have even hypothesized that the wall is a measure designed to block Latino immigrants from entering the country. However, the president and his supporters have maintained that immigrants are welcome to enter the country, so long as they enter legally.
Thus far, both political parties have failed to move forward with Trump's immigration strategies. Neither Republicans nor Democrats have passed any bills to provide funding for the southern border wall. Estimates of the cost of the wall have ranged in the billions.
Outrage Regarding Immigration Reform
Over the past few months, immigration reform has served as highly touchy and extremely divisive in America. In June, the Trump administration faced almost unyielding backlash when Americans learned of the separation of families who illegally entered the United States. While the adults were placed in the custody of U.S. marshals, the children who accompanied their parents were sent to the Department of Health and Human Services.
This did not go over well with many people. Prominent individuals on both sides of the aisle spoke out against the separations. Left-wing protesters routinely took to the streets, even targeting Trump administration officials in restaurants and at their homes.
The separations also prompted many liberals to call for the abolition of ICE. However, Republicans strongly pushed back. They noted the importance of enforcing lawful immigration.
Finally, the president signed an executive order to keep families together in the event of unlawful entry into the states. Shortly thereafter, Trump urged congressional leaders to propose new laws regarding the families of illegal immigrants.