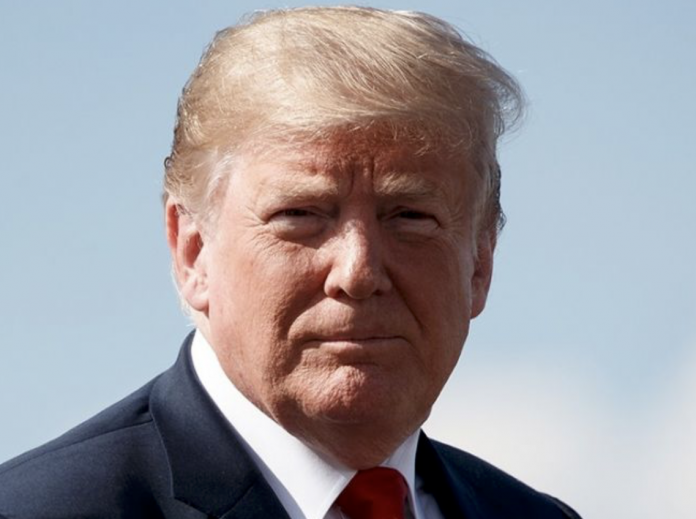 President Donald Trump spoke out against the ongoing Russia investigation as midterm elections draw nearer on Saturday evening, reports The Hill.
An Overview of the President's Statements
Trump expressed concerns about the Russia probe's potential impacts on the upcoming midterms. He stated via Twitter that Democrats are purposefully employing the probe as a means to sabotage Republican efforts.
While my (our) poll numbers are good, with the Economy being the best ever, if it weren't for the Rigged Russian Witch Hunt, they would be 25 points higher! Highly conflicted Bob Mueller & the 17 Angry Democrats are using this Phony issue to hurt us in the Midterms. No Collusion!

— Donald J. Trump (@realDonaldTrump) September 15, 2018
Trump's approval ratings are currently below 50 percent. Overall, House GOP candidates for the midterms have trailed behind their Democrat counterparts regarding approval among the American people.
As both sides of the aisle campaign and hope for victory in November, people are weighing in on potential factors that may affect results.
More on the Russia Investigation and Forthcoming Midterms
Trump is not the first one to cite concerns about the investigation's potential impact on the midterms. Last month, law professor Stephen Vladeck from the University of Texas noted the possible overlap. Vladeck referred to the Russia probe and any possible findings as a "double-edged sword." The law professor also stated that new developments in the investigation could be viewed as political tools to work against Trump and Republicans.
GOP strategist Doug Heye appears to share the same views as Vladeck regarding the Russia investigation and midterms.
"It could be very easy to see the president of the United States at a rally four days before the election talking about fake indictments," Heye said.
Heye then stated that such claims from Trump may present a "challenge" for Mueller's probe.
A Brief History
Since its inception, the Russia investigation has served as a controversial subject amongst Americans. Trump and his associates maintain that they did not collude with the Russia government in order to win the 2016 election. However, not everyone is convinced, hence the probe.
Mueller's investigation is furthermore infamous for the multiple speculations that have surrounded it. While Trump and his supporters have denounced the probe as a "hoax" and "witch hunt," others disagree. In fact, some of the president's most outspoken critics have called for his impeachment on multiple occasions. Others have predicted that the findings of the probe will lead to the impeachment, and perhaps incarceration, of Trump.