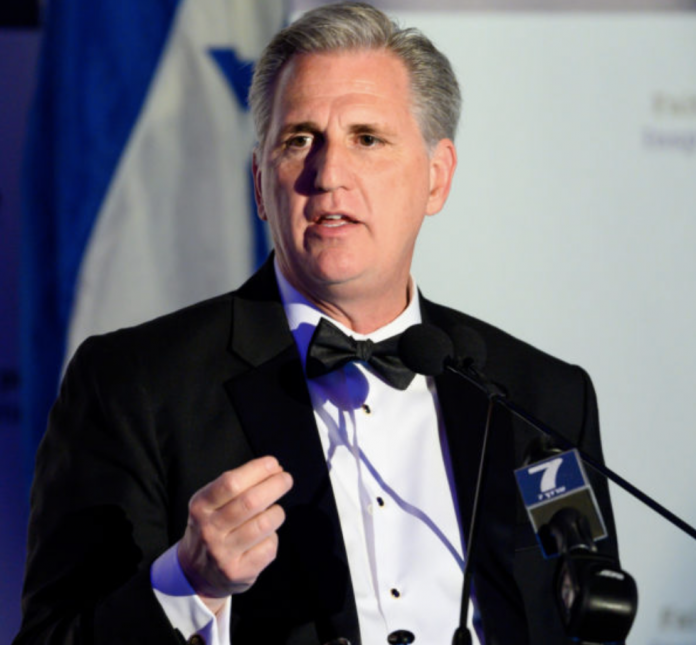 In an unfortunate turn of events, a wave of anti-Semitic hate crimes has begun in the United States. Amid the international conflict between Israel and Palestine, Jewish people here in America are facing attacks merely because of their faith.
The Democrat Party and its followers have only egged things on and fueled tensions. House Rep. Alexandria Ocasio-Cortez and others irresponsibly denounced Israel — an international U.S. ally — as a so-called "apartheid state."
Meanwhile, other leftists have openly declared their support for Palestine. As anti-Semitic hate crimes materialize, much of the Democrat Party remains silent.
However, the Republican Party is not going to just stand idly by while anti-Semitism runs amuck. This is why GOP congressmembers like House Minority Leader Kevin McCarthy and Tennessee Rep. David Kustoff introduced a bill to stop anti-Semitic hate crimes in America.
A closer review of the Preventing Anti-Semitic Hate Crimes Act
In a statement, Leader McCarthy condemned Democrats like Reps. Ocasio-Cortez, Bush, and Tlaib for deeming Israel as an "apartheid state"; the House Minority Leader explained that within days of such inflammatory accusations, U.S. mobs in support of Hamas began attacking Jewish Americans.