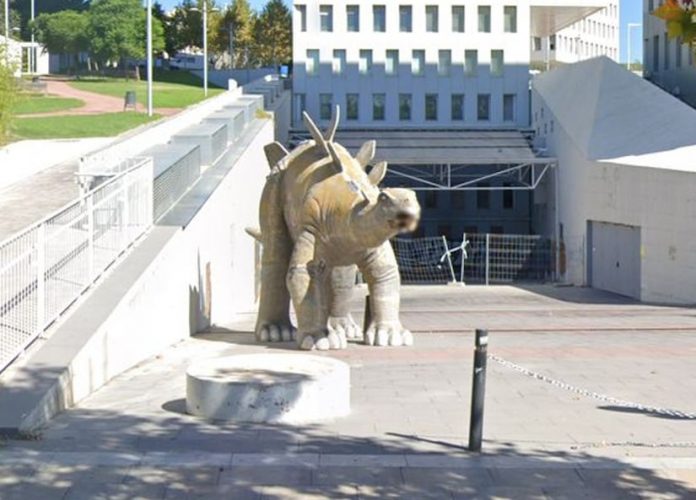 BBC News reports that a dead man was found inside the leg of a dinosaur statue on display in Santa Coloma de Gramenet, Spain. The bizarre story continues to unfold.
The body in the giant Stegosaurus was discovered by a father and son, local residents of the Barcelona suburb.  They were able to make the gruesome discovery by looking through a crack in the dinosaur's leg.  And gave the alert to authorities.
Spanish police confirm that the body is of a 39-year-old man whose family reported him missing. This is believed to be an accidental death. The corpse was cut out of the large paper-mâché statue. And removed for identification.
Pending an autopsy, the death remains under investigation. But local media is reporting the man may have dropped his cell phone inside the statue. And they believe in an attempt to retrieve it, he fell inside. And was left hanging upside down unable to get help. 
The dinosaur statue was being used as an advertisement for a movie theater, closed due to the pandemic. And the decorative statue has also been removed from the scene.