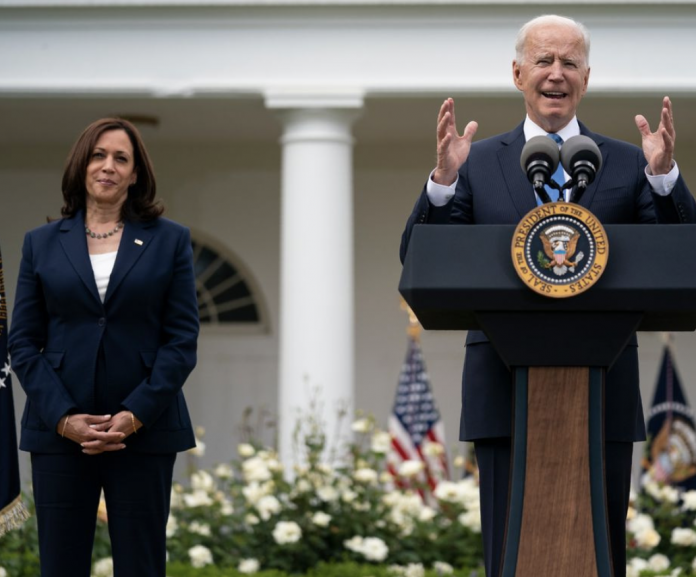 The Biden administration has had an interesting go of things since taking over the White House.
First and foremost, the current president set the tone for his administration by shutting down at least 11,000 jobs with an executive order eliminating Keystone Pipeline; Biden didn't just take away jobs at a time when Americans desperately needed them. He also weakened the nation's energy independence.
Now, gas prices are up; in light of the recent Colonial pipeline hack, Biden aims to do away with sanctions and thus give the all clear to a Russian pipeline. Furthermore, the current president and his White House have thrown support behind D.C. statehood, anti-police talking points, pro-Palestine/anti-Israel sentiment, and more.
However, the actions of the Biden administration are not quite panning out as intended. According to Dick Morris, a well-known political strategist, the 46th president is out of momentum less than five months into his White House tenure.
The reality of the Biden administration in 2021
On Sunday, Morris sat down for a conversation with The Cats Roundtable. Morris, who formerly advised Bill Clinton, explained the strategy of the Biden administration. The current president, in his haste to assert dominance, put out one executive action after the other.
Biden then intended to use this splash to push through massive spending bills; look no further than his infrastructure package (with less than 6% of proposals focusing on infrastructure). Morris then informed The Cats Roundtable that since GOP congressmembers and even a minority of Senate Democrats (such as Joe Manchin and Kyrsten Sinema) aren't playing along, Biden has no more moves left.
Morris later shared the inevitable end to this saga. The political strategist explained that Biden's ratings are declining; at this point, Americans are simply waiting for 2022 when Republicans take back one or both congressional chambers. Morris also made very clear that he does not see a feasible path for President Biden to "[breathe] new life" into his administration.
The fallout of the Biden administration in 2021
Before Morris wrapped up with The Cats Roundtable, he pointed out that the adverse consequences from Biden's decisions aren't doing him any favors. The political strategist remarked that inflation, economic peril, and other signs of failures are swarming Biden and his policies.
Republicans have shown no signs of budging. Moderate Democrat Sens. Kyrsten Sinema and Joe Manchin are also largely in the same boat. Moreover, as massive spending faces more public backlash, moderate Democrats are even likelier to oppose key segments of Biden's agenda.
With that in mind, there is little to no recourse for the current White House administration.