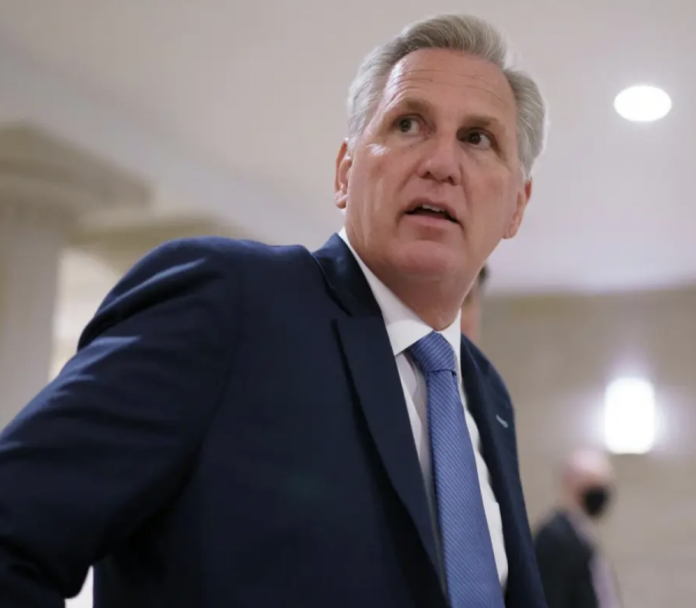 President Biden's so-called Build Back Better agenda is running into one challenge after the other. For starters, Democrats in the House and Senate can't even reach an agreement on the legislation.
For weeks, left-wing lawmakers have gathered in Congress, convening and debating over the bill. Vice President Harris and House Speaker Nancy Pelosi are publicly expressing confidence a deal is on the horizon; however, this deal has yet to materialize.
Quite frankly, the Build Back Better agenda is a disaster. If Democrats are ultimately unsuccessful in reaching an agreement on this legislation, America will be better off for it.
Biden's agenda will run up taxes, heighten the national debt, along with causing many other problems. However, one of the most disturbing parts of this agenda is the power Biden's agenda would give the IRS to watch Americans' private bank accounts.
This is something Republicans are repeatedly hammering the president over.
The GOP on the possibility of the IRS observing people's private bank accounts
This week, Republican lawmakers spoke publicly about how Biden's agenda would weaponize the IRS against average Americans.
During a press conference, House Minority Leader Kevin McCarthy ripped into Biden. McCarthy declared the president's goal of hiring 87,000 more IRS in order to go after Americans is "egregious."
Other Republicans shared similar sentiments, declaring Biden's looking for any dollars he can find to pay for a spending bill that will cost America trillions. Furthermore, the GOP repeatedly called out the Biden administration's lie that the Build Back Better agenda won't cost taxpayers money or run up the national deficit.
In a surprising plot twist, Republicans aren't alone in opposing this proposal for the IRS to observe people's private bank accounts. On Wednesday, 20 Democrats in Congress wrote to leaders in their party, detailing the various worries they have about this proposal's infringements on privacy.
An unwanted, unpopular agenda
It speaks volumes that even the Democrat Party cannot find it within themselves to unify behind Biden's agenda. This week, Biden met with progressive lawmakers to convince them to pass the Build Back Better plan.
Biden furthermore expressed that his presidency is largely riding on this, as are the small House and Senate majorities Democrats currently hold. However, this did not move Democrat lawmakers in the way Biden hoped.
Progressives especially made it clear their demands need to be adhered to before they vote for Biden's agenda.