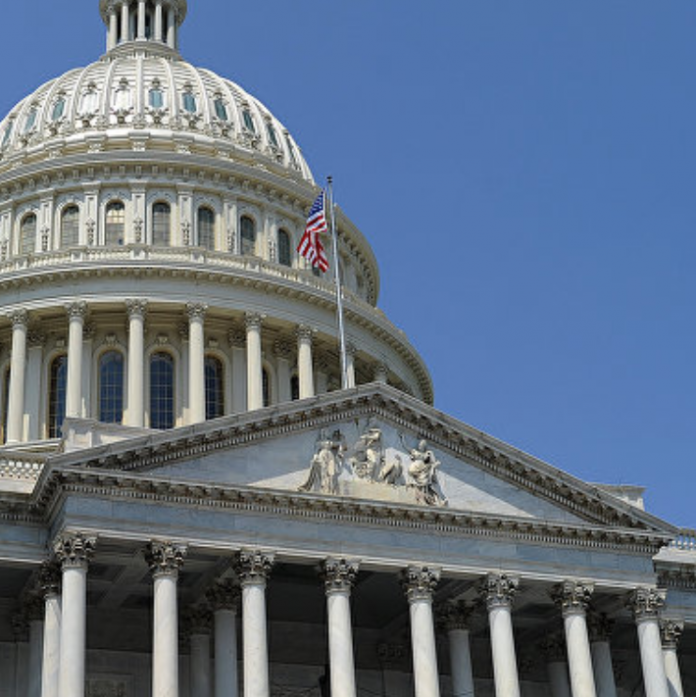 A Republican senator obstructed a vote on the reauthorization of the Violence Against Women Act (VAWA), which provides safety and support for those who are victims of domestic violence and sexual assault.
VAWA expired on December 21, 2018 as a result of a federal government shutdown. A short-term spending bill on January 25, 2019 temporarily reauthorized the law but it expired again on February 15.
In April, the House of Representatives passed the VAWA reauthorization with a strong bipartisan support. However, it was help up in the U.S. Senate.
Last week, Democratic Sen. Dianne Feinstein of California introduced S.2843, the Violence Against Women Reauthorization Act as a companion bill to the one passed by the House.
The bill reauthorizes VAWA until 2024 and maintains the progress made in previous reauthorizations. It also includes additional improvements to the current law.  Fifty-seven survivor advocacy organizations supported the bill.
On the Senate floor Wednesday, Sen. Feinstein tried to get consent to vote on the VAWA reauthorization by the end of this year. Her request also included allowing both Republican and Democrats offer two amendments to the bill.
VAWA reauthorization is a survivor's bill says Sen. Feinstein
Prior to asking consent to a vote on the VAWA reauthorization, Sen. Feinstein issued a statement pointing out, "The broad support for our bill shows this isn't a Democratic or Republican bill, it's a survivors' bill. The people on the frontlines understand what improvements are needed to prevent violence and help survivors recover."
"I encourage my Senate colleagues to listen to these advocates and help us pass a bipartisan VAWA reauthorization that includes important enhancements that these organizations are asking for," she added.
However, GOP Sen. Joni Ernst of Iowa objected giving consent to vote on the VAWA reauthorization citing the reason that it will not pass in the Senate.
Sen. Ernst said, "Why on earth would we introduce a piece of legislation that will not make it through this body? Shouldn't we be working together to find a path forward? We should continue to work on that, and I sincerely hope that by the end of this year, we can come together." She introduced her own bill to reauthorize VAWA.
Although Sen. Ernst blocked a vote on the House-passed VAWA reauthorization, she expressed optimism to reach a bipartisan agreement by the end of 2019.
"I think that by the end of the year, we should find something that will work to reauthorize this very, very important piece of legislation, and I appreciate your leadership on this very much and truly have enjoyed working with you," said Sen. Ernst.