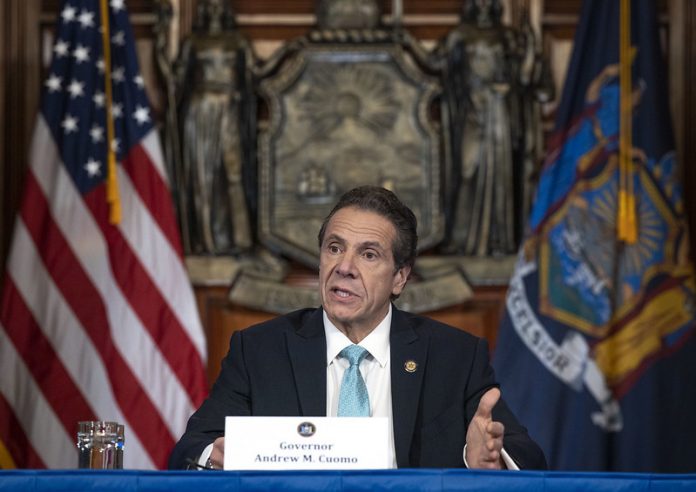 New York Governor Andrew Cuomo announced that 40,000 healthcare workers including retirees and students signed up to volunteer to work and help the state's effort to provide medical services amid the ongoing novel coronavirus (COVID-19) pandemic.
Additionally, more than 6,000 mental health professionals volunteered to provide free online services. New Yorkers can call the state's hotline at 1-844-863-9314 to schedule an appointment.
More healthcare professionals are expected to volunteer as part of New York's healthcare force in the coming weeks, according to Gov. Cuomo.
As of Wednesday, the number of New Yorkers tested positive with coronavirus is 30,811 and over 200 patients already died.
In a statement, Gov. Cuomo said, "New York is the canary in the coal mine – we have the most positive cases in the nation and the most critical need for equipment and personnel."
He added, "We are doing everything we can to flatten the curve and slow the infection rate so the influx of hospitalizations doesn't overwhelm our healthcare system. Thousands of New Yorkers have selflessly volunteered to be part of our surge healthcare force and support the hospital surge capacity."
New York needs thousands of ventilators for coronavirus patients
Furthermore, Gov. Cuomo reiterated that New York needs additional ventilators and hospital beds now. The Trump administration deployed a U.S. Navy hospital ship, the USNS Comfort to the state. The hospital ship has 1,000 beds 12 fully-equipped operating rooms, a blood bank, a medical laboratory, a pharmacy, an optometry lab, and a CAT-scan.
The governor pleaded for 30,000 ventilators from the federal government. The Federal Emergency Management Agency (FEMA) agreed to provide 400 ventilators to the state.
"What am I going to do with 400 ventilators when I need 30,000? You pick the 26,000 people who are going to die because you only sent 400 ventilators," said Gov. Cuomo to FEMA during a press briefing yesterday.
Gov. Cuomo urges the federal government to implement "rolling deployment" of equipment and personnel
Also on Wednesday, Gov. Cuomo encouraged the federal government to implement a "rolling deployment" of equipment and personnel to address the critical needs of states, counties, and cities with high numbers of coronavirus cases.
He promised to personally manage the deployment of supplies and equipment and technical assistance to the next hotspots around the country once the number of hospitalizations begins to decrease in his state.