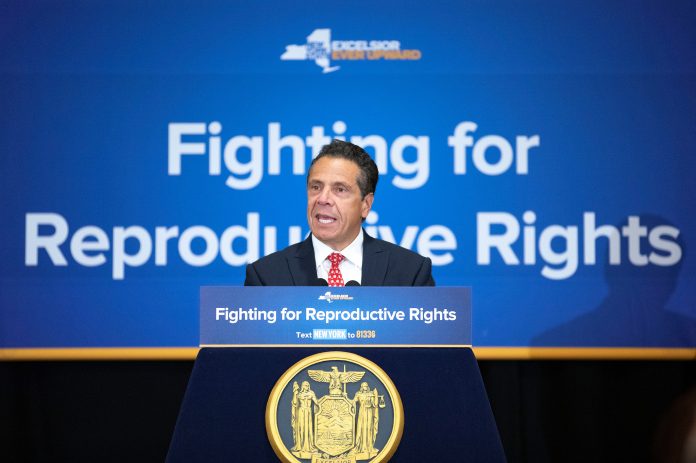 New York Governor Andrew Cuomo is facing a class-action lawsuit filed by domestic violence victims who are questioning the constitutionality of the state abortion law, officially known as the Reproductive Health Act (RHA).
In January 2019, Gov. Cuomo signed into law the RHA, which codified the Supreme Court's decision on Roe v. Wade into New York State law. In other words, under the law. all abortions up to 24 weeks of gestation are legal. Abortion is also legal beyond 24 weeks if a woman's health or life is at risk. or if the fetus is not viable.
The class-action lawsuit was filed by the Women's Alliance Against Violence, an initiative formed to challenge the RHA and other laws that violated the rights of women, children, including the viable unborn fetus.
A team of lawyers including Christen E. Civiletto is representing the Women's Alliance Against Violence in their complaint against Gov. Cuomo.
In the lawsuit, the plaintiffs alleged that the controversial abortion law introduced a number of changes to New York law. The plaintiffs argued that the changes harm children and incentivize domestic and intimate partner violence against pregnant women.
RHA changed the definition of "person" under New York criminal law. The state is now excluding all unborn children, including viable unborn children or fetuses capable of surviving outside the womb, with or without medical intervention – from the legal definition of "persons."  The plaintiffs argued that unborn children can also become victims of homicide.
New York's abortion law allegedly "incentivizes deadly violence against women"
In a statement, Atty. Civiletto said, "This new definition is devastating because a criminal assailant can no longer be separately charged for the death of an unborn child, the RHA escalates the threat of harm to women and unborn children and incentivizes deadly violence against women."
Shed added, "New York has stripped women and their families of their ability to pursue justice for those deaths. That's outrageous. In fact, it is contrary to the stated policy of the RHA itself: to affirm the "fundamental right [of women] to choose to carry the pregnancy to term, to give birth to a child."
On the other hand, Teresa S. Collett, a pro-life lawyer, and professor at St. Thomas University Law School commented:
"The RHA represents a willful and tragic exaggeration of abortion rights. The new law converted a woman's liberty interest in terminating her pre-viable pregnancy into a novel right to kill near-term unborn children and inexplicably extended this right to criminal assailants The RHA unconstitutionally authorizes the killing of near-term children in utero based on a 'right' that finds no warrant in Roe v. Wade."
"People believe that women's reproductive rights and the recognition of rights for near-term children are mutually exclusive. They are not," Collett added.
The plaintiffs are requesting the court to acknowledge First Amendment rights for women whose unborn children are killed by assailants and to clarify dangerous ambiguities in the RHA that affect women. They are also requesting the court to affirm existing, but previously unrecognized rights for near-term unborn children and children who survive abortion.
Civiletto pointed out that "viable unborn children are the last remaining category of human beings denied human rights. It's time to change that.
In addition to Gov. Cuomo, plaintiffs also named New York Attorney General Letitia James, Commissioner of Health Howard Zucker, and other state officials.
Have a story you want USA Herald to cover? Submit a tip here and if we think it's newsworthy, we'll follow up on it.
Want to contribute a story? We also accept article submissions – check out our writer's guidelines here.