New York Governor Andrew Cuomo joined a list of governors opposing the federal government's plan to expand offshore oil and gas drilling in nearly all U.S. coastlines. He is asking U.S. Secretary of Interior Ryan Zinke to exempt New York from the plan.
Earlier this month, Sec. Zinke disclosed the draft National Outer Continental Shelf Oil and Gas Leasing Program for 2019 to 2024.
Under the plan, more than 90% of the country's outer continental shelf (OCS) acreage will be available for drillers. It will also make available for exploration over 98% of undiscovered, technically recoverable oil and gas resources. Currently, 94% of the country OCS acreage is off limits for offshore drilling.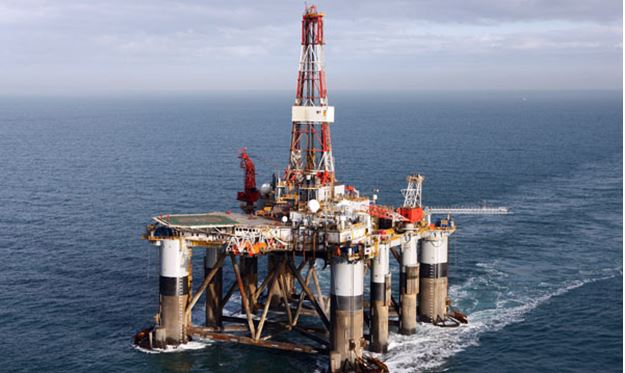 Offshore drilling is an unacceptable threat to New York
In a letter to Sec. Zinke, Gov. Cuomo said the federal government's plan is "an unacceptable threat" to New York's ocean resources and economy. Some of these threats include "extremely hazardous oil spills and acceleration of climate change."
Additionally, the governor said offshore drilling is not in line with the state's ambitious agenda to develop offshore wind energy.
Gov. Cuomo wrote, "With this plan, the federal government is trampling on the interests of New Yorkers and threatening the future wellbeing of our state."
New York coastline plays a vital role in state's economy
Furthermore, he emphasized that state's coastline is unique and plays a vital role in its economy. According to him, the New York Harbor is highly-populated—home to 11.4 million people. The state's ocean economy generates tens of billions of dollars and provides hundreds of thousands of jobs.
Gov. Cuomo also pointed out that an oil spill will "cripple the state's ocean tourism economy and devastate coastal systems."
Finally, he said the federal government plan "undermines New York's efforts to combat climate change." The state aims to shift from greenhouse gas emitting fossil energy sources to renewable sources such as offshore wind. It is committed to achieving 2.4 gigawatts of offshore wind energy by 2030 to power 1.2 million homes.
Florida obtains exemption
Sec. Zinke exempted Florida from offshore drilling after his discussions with Gov. Rick Scott last week.
He said, "I support the governor's position that Florida is unique and its coasts are heavily reliant on tourism as an economic driver. As a result of discussion with Gov. Scott's [sic] and his leadership, I am removing Florida from consideration for any new oil and gas platforms."
In December, Sen. Bill Nelson of Florida slammed the plan to open oil drilling off the Atlantic Coast. He said it was a huge threat to the state and vowed to do everything to stop it.
The governors of California, Delaware, Maryland, New Jersey, North Carolina, South Carolina, Virginia, Oregon, and Washington also rejected the federal government's plan to expand offshore drilling.