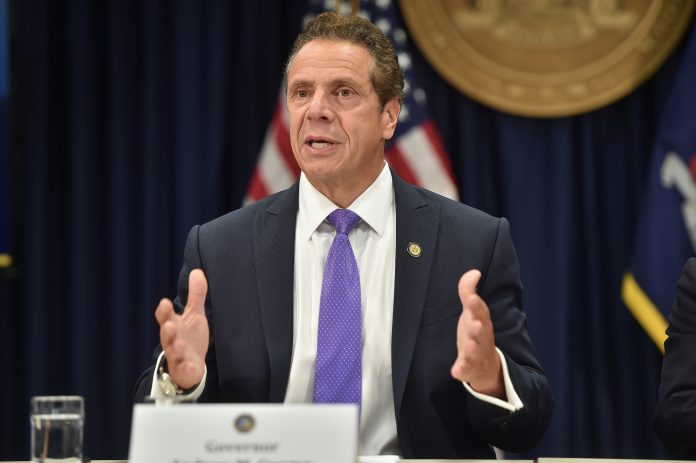 New York Governor Andrew Cuomo defended the state's Amazon HQ2 transaction particularly its tax incentives following criticisms from all sides.
In an op-ed, Cuomo condemned the "extreme conservatives and the socialists" for strongly opposing incentives for Amazon. The governor rejected claims that New York gave the e-commerce giant $1 billion to build its second headquarters in Queens.
"The New York Post, which is representative of extreme conservatives, says essentially that New York "gave Amazon $1 billion." Their argument is factually baseless. New York State and New York City gave Amazon nothing," wrote Cuomo.
New York will get $900 million from Amazon
The governor explained that New York agreed to reduce Amazon's estimated tax payment of $ 1billion by $100 million. Therefore, the state will get $900 million in new tax revenue from the e-commerce giant.
Cuomo said, "New York doesn't give Amazon $100 million. Amazon gives New York $900 million. The revenue is from state and city taxes, including income taxes [in New York State and New York City…"
Additionally, the governor pointed out that the New York's tax incentives for Amazon is typical. It is supported by Democrats and Republicans in the city and the state.
New York, other states using tax incentives to attract good businesses
He stressed that other states are also using tax incentives. New York is constantly competing with other states and nations to attract and keep good businesses.
Cuomo noted that state and local governments launched extraordinary efforts to win the Amazon transaction, which offers significant benefits. Hundreds of cities across North America competed to become the next location of Amazon's H2Q.
The e-commerce giant estimated to create as much as 50,000 high-paying jobs  at its second headquarters. It is committing an annual payroll of more than $3.75 billion annually within 10 years.
Politicians' opposition to Amazon H2Q deal is "pure political posturing"
Furthermore, Cuomo slammed "the socialists" who claimed that "New York gave $1 grant to one of the richest men in the country."
He said such argument is "politically appealing; but also is once again wrong… They also argue that we should let Amazon come to New York but provide no incentive. However, without the incentive Amazon, which owes duties to its stockholders (including the New York Pension Plan) would not come to New York and would not bring their revenues or jobs."
Last week, New York Representative-elect Alexandria Ocasio-Cortez criticized the state's transaction with Amazon. She said the tax breaks "were extremely concerning to residents.
Moreover, the governor condemned local officials opposing the Amazon H2Q project. He said their opposition is "pure political posturing."
Cuomo noted, "Many of these same individuals signed a letter supporting the application for the same location… These same officials voted and authorized the long-standing economic development programs deployed in the Amazon transaction."