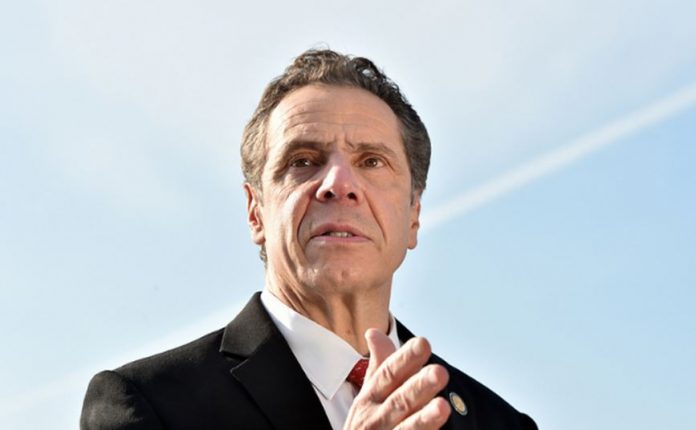 New York Governor Andrew Cuomo requested the President Donald Trump and elected lawmakers in Washington to "do something" to prevent gun violence.
Gov. Cuomo made the plea after a shooting at a high school in Sta. Fe, Texas on Friday. At least ten people were killed and several others were injured in the shooting, according to law enforcement officials.
In an open letter to Pres. Trump and U.S. lawmakers, Gov. Cuomo listed the seven major deadly shootings that occurred in the country. The governor asked them how many more innocent people will have to die before they act to stop gun violence.
"Columbine, Virginia Tech, Sandy Hook, Las Vegas, Parkland. And now, Santa Fe. When is enough? How many more innocent people have to die before you act?
Gov. Coumo also emphasized that Pres. Trump and his fellow politicians in Washington "were elected to lead" and they must "do something."
Additionally, he wrote, "Your first responsibility is to the people of this country, not the NRA—do something. My heart breaks for the families who have to grieve from this needless violence—DO SOMETHING."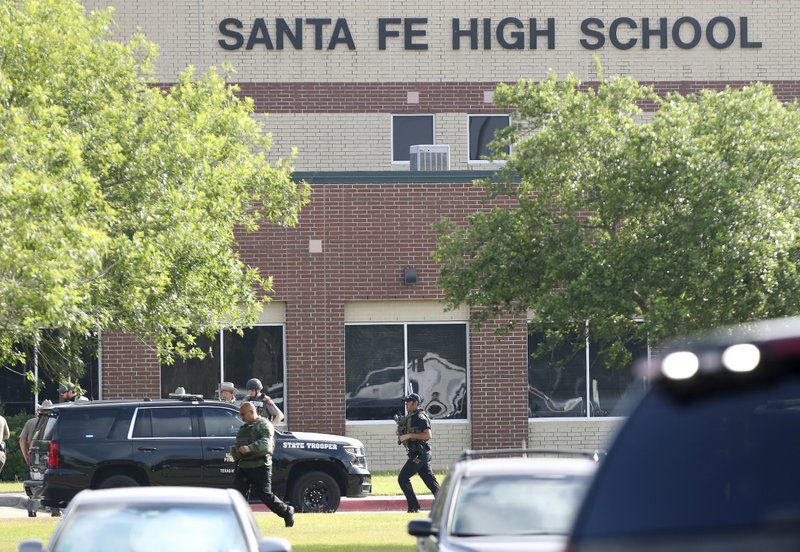 Pres. Trump promised to protect students
On Friday, Pres. Trump tweeted, "School shooting in Texas. Early reports not looking good. God bless us all!
Subsequently, during his remarks at a prison reform event at the White House, the President condemned the high school shooting in Texas. He called it an "absolutely horrific attack" and promised that his administration will do everything to protect students.
Pres. Trump said, "We grieve for the terrible loss of life, and send our support and love to everyone affected by this absolutely horrific attack in Texas. To the students, families, teachers and personnel at Santa Fe high [school], we are with you in this tragic hour. We will be with you forever.
He added, "My administration is determined to do everything in our power to protect our students, secure our schools and to keep weapons out of the hands of those who pose a threat to themselves and to others."
Furthermore, the President said that everyone at every level of the government mush work together to keep our children safe.
Recent actions prevent gun violence
In March, a bipartisan group of U.S. senators propose the NICS Denial Notification Act to prevent gun violence.  Florida Gov. Rick Scott signed into law a comprehensive gun control, school safety legislation. On the other hand, Pennsylvania Gov. Tom Wolf created a school safety task force.
In February, Gov. Cuomo together with the governors of Connecticut, New Jersey, and Rhode Island formed the "States for Gun Safety" coalition. In May, Gov. Cuomo signed into law a bill that removes guns from domestic abusers. Gov. Wolf signed a similar bill in Pennsylvania.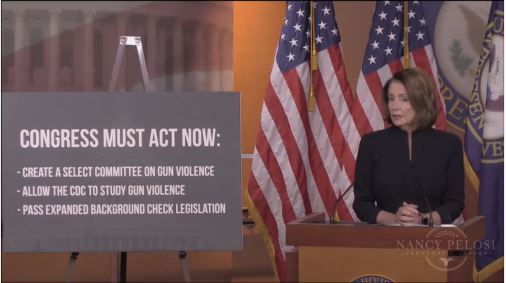 In October last year, House Minority Leader Nancy Pelosi implored Speaker Paul Ryan to create a panel on gun violence.  At the time, Pelosi emphasized, "Congress has a moral duty to address this horrific and heartbreaking epidemic" of gun violence. On the other hand, Sen. Dianne Feinstein proposed a bill to ban bump stocks and similar devices.