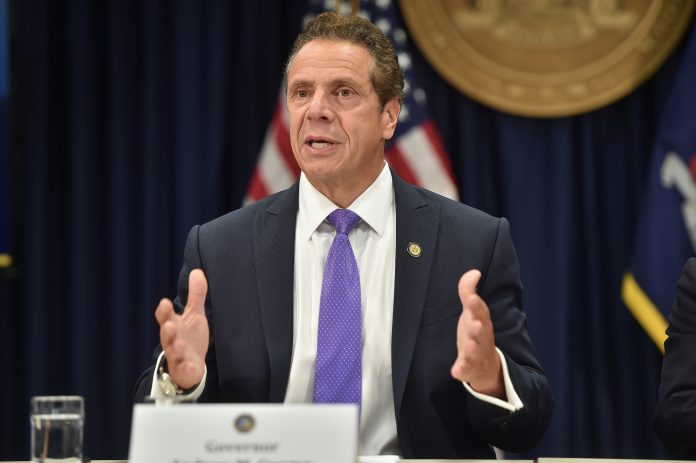 New York Gov. Andrew Cuomo encouraged Senate Democrats "to do everything in their constitutional power to stop" the confirmation of Judge Brett Kavanaugh to the U.S. Supreme Court.
In July, President Donald Trump nominated Kavanaugh to the Supreme Court replace retiring Justice Anthony Kennedy. The Senate started his confirmation hearing on Tuesday.
Cuomo Accuses Senate Republicans of "Secretive Tactics"
In an open letter to the U.S. Senate, Cuomo described Kavanaugh as "an extreme conservative with a clear partisan record." He also condemned Senate Republicans for dropping 42,000 pages of documents from the nominee's service during the Bush administration.
According to Cuomo, their action was a "shocking example of secretive tactics" throughout the confirmation process. He called for transparency and demanded that Kavanaugh "answer to the American people."
"Washington Republicans are willing to put party above country at all costs," the governor wrote in his letter. "The Senate Democrats most do everything in their constitutional power to stop this confirmation."
Cuomo's Concerns about Kavanaugh
The governor is worried that Kavanaugh will overturn New York's gun safety measures and other laws. He noted that the nominee's judicial record shows that he is against banning dangerous assault weapons. For example, in 2011, he ruled that regulating assault weapons is "equivalent to a ban on a category of speech."
Additionally, Cuomo is concerned that Kavanaugh will support Trump's goal to overturn Roe V. Wade and dismantle the Affordable Care Act.
Furthermore, the governor wanted to know the nominee's position on environmental protection, diversity and equal protection as well as campaign finance rules.
Finally, Cuomo noted that Kavanaugh's past statement suggested strong support for executive power. According to him, in 2009, the nominee wrote that sitting presidents should be "excused from some of the burdens of ordinary citizenship."
Currently, Trump is facing multiple investigations. Therefore, Cuomo wanted to know if Kavanaugh believes the president is above the law.
Cuomo believes that Trump is "attempting to use the Supreme Court as the political arm of the presidency."