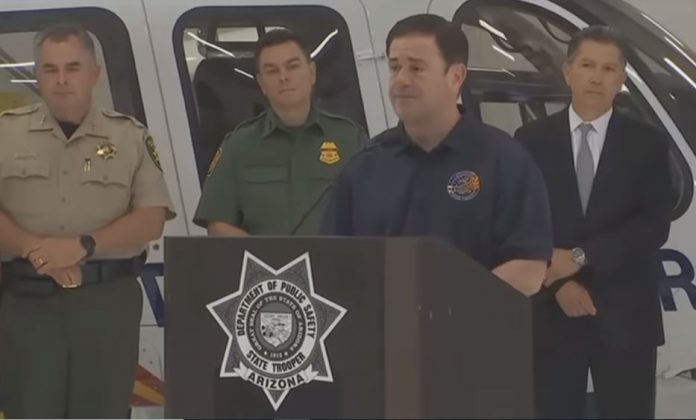 Arizona Gov. Doug Ducey, together with state law enforcement officials, touted the accomplishments of the Arizona Border Strike Force on Wednesday.
Ducey said Arizonans and people across the United States called on the federal government to address the issue of border security seriously. However, empty words and little action were often the responses to their request.
He emphasized that drug trafficking and human smuggling at the southern border destroyed lives in communities accross Arizona and the entire country. Those reasons prompted him to establish the Arizona Border Strike Force.
"When it comes to public safety and national security, talk without action isn't just cheap — it's dangerous and deadly," said the governor.
Arizona Border Strike Force delivers 'exceptional' results
Since its establishment in 2015, the Arizona Border Strike Force led to 3,188 arrests. It seized 60,641 pounds of marijuana, 14,249 prescription drugs, 17.2 million hits of heroin, 173,885 rounds of ammunition and 300 firearms.