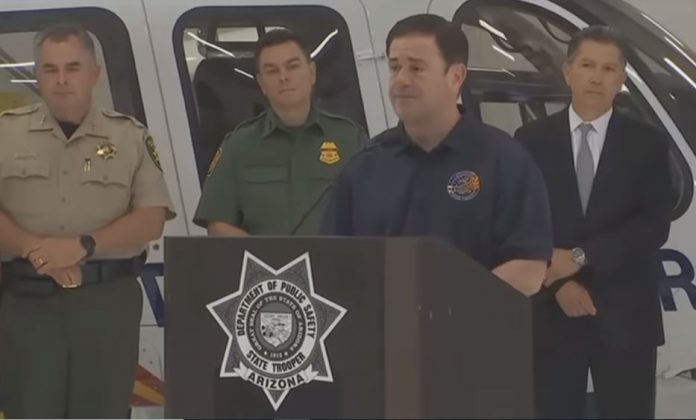 Arizona Gov. Doug Ducey, together with state law enforcement officials, touted the accomplishments of the Arizona Border Strike Force on Wednesday.
Ducey said Arizonans and people across the United States called on the federal government to address the issue of border security seriously. However, empty words and little action were often the responses to their request.
He emphasized that drug trafficking and human smuggling at the southern border destroyed lives in communities accross Arizona and the entire country. Those reasons prompted him to establish the Arizona Border Strike Force.
"When it comes to public safety and national security, talk without action isn't just cheap — it's dangerous and deadly," said the governor.
Arizona Border Strike Force delivers 'exceptional' results
Since its establishment in 2015, the Arizona Border Strike Force led to 3,188 arrests. It seized 60,641 pounds of marijuana, 14,249 prescription drugs, 17.2 million hits of heroin, 173,885 rounds of ammunition and 300 firearms.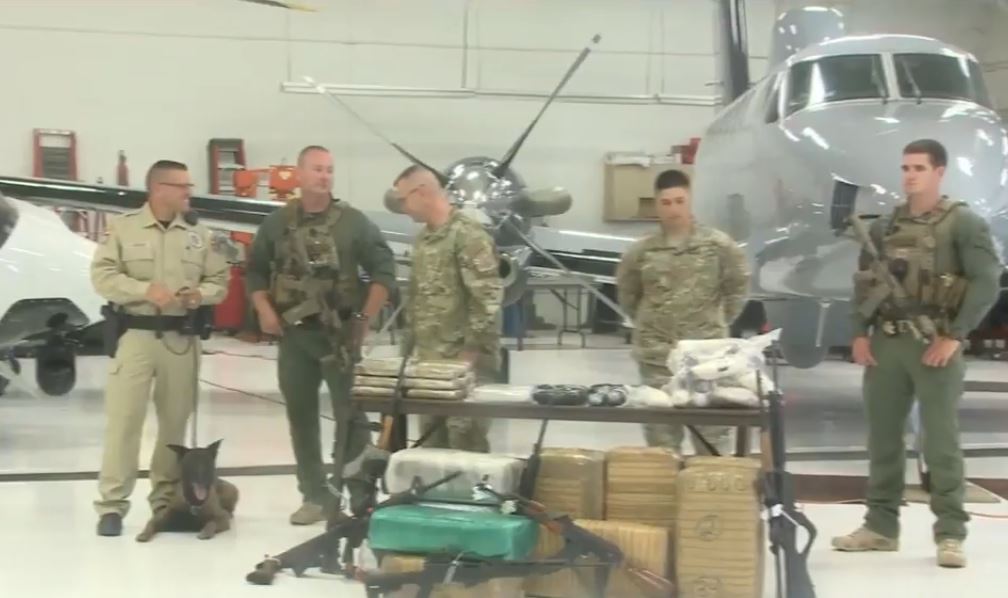 Ducey said the accomplishments of the Arizona Border Strike Force are "exceptional." His administration decided to increase its funding because it wants to see more of those results.
According to the governor, "We made a decision — if Washington D.C. wasn't going to secure our border, Arizona would. The Border Strike Force is without a doubt making Arizona and America a safer place. It's worthy of our continued investment."
The Arizona Border Strike Force will receive additional $2.9 million in funding to expand its operations in critical areas statewide.
"I'm proud to announce that these new dollars will start arriving this month, bringing us that much closer to achieving our ultimate goal of having 24-hours-a-day, seven-day-a-week coverage," said Ducey.
Gov. Ducey says Arizona's border security is getting stronger
Additionally, the governor emphasized, "We're taking the fight directly to the drug cartels and human smugglers, and we're getting results," said Ducey.
Furthermore, he warned drug cartels and human traffickers that Arizona's commitment to securing the southern border is getting stronger.
"We will find you," Ducey said. "We will stop you, and we will bring you to justice."
On the other hand, Col. Frank Milstead, director of the state's Department of Public Safety, said, "With every significant seizure made since 2015, communities across the United States are safer as a result."
In addition, Milstead promised that they will continue to stand up against transnational criminal organizations and fulfill their mission to "fight the narco-terrorism plaguing our country."