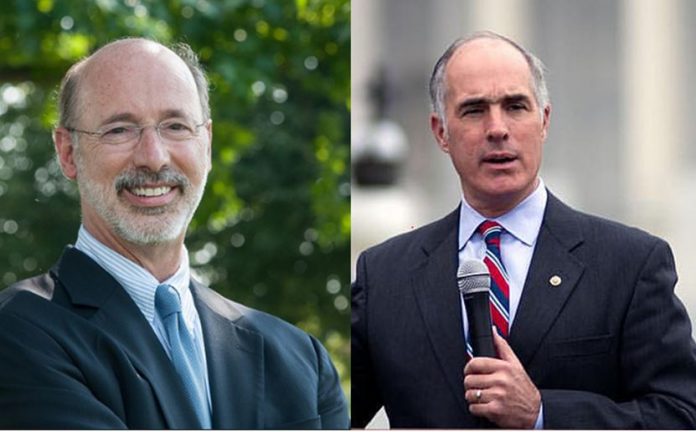 Pennsylvania Governor Tom Wolf and U.S. Senator Bob Casey will serve another term in their positions after defeating their Republican challengers on Tuesday.
Political experts and media outlets projected that Wolf will win the gubernatorial race against Scott Wagner, a former state senator. They also predicted Casey's victory in the senatorial race against his opponent, U.S. Representative Louis Barletta.
Data from Pennsylvania's Department of State showed that Wolf obtained 57.84 percent of the votes while 40.82 percent for Wagner. Casey garnered 55.58 percent of the votes while 42.77 percent for Barletta. The numbers were based on 99.38 percent of precincts reporting statewide.
Pennsylvanians elected Wolf to a second term in the state Capitol and Casey to a third term in the U.S. Senate. The results of the election serve as strong message— they are happy with the performances of their governor and senator.
Both Wolf and Casey are committed to expanding the availability of affordable and quality healthcare, improving education, raising wages for Pennsylvanians. They are both committed to keeping schools safe, ensuring equality in school and workplace, protecting seniors and individuals with disabilities. They support commonsense gun reform legislation to prevent violent crimes.
Wolf and Casey are moving Pennsylvania forward
In a tweet on Tuesday night, Wolf said, "It's an honor to be your governor. Together, we're moving our commonwealth forward."