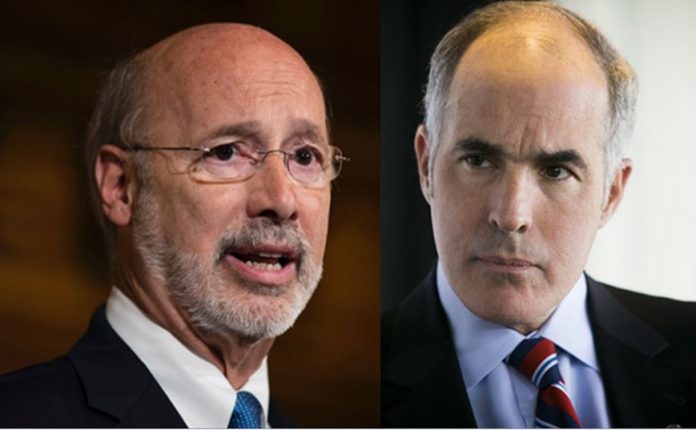 Pennsylvania Democratic Gov. Tom Wolf and U.S. Sen. Bob Casey are in strong position to win re-election in November.
According to the latest NBC News/Maris poll, Wolf and Casey have double-digit advantages against their Republican competitors.
The poll showed that 54 percent of registered voters in Pennsylvania support Wolf, while 40 percent back his Republican challenger Scott Wagner, a former state senator.
In addition, the survey indicated that 48 percent of Pennsylvania residents have a positive perception of Wolf. Thirty-eight percent have a negative opinion about the incumbent governor, while 15 percent of Pennsylvanians said they had never heard of him or were unsure how to rate him.
Wagner is less popular than Wolf. Thirty-eight percent of Pennsylvanians do not know about him or are unsure how to rate him. His favorable rating is 32 percent and his unfavorable rating is 31 percent.
In the race for the U.S. Senate, Casey enjoys a 15 percent lead against his Republican opponent, U.S. Rep. Lou Barletta.