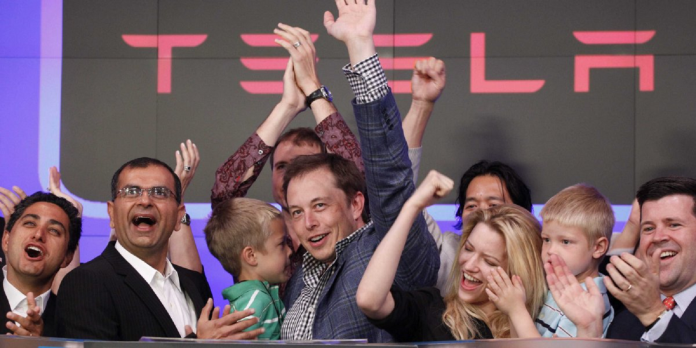 On Friday, Elon Musk, CEO of Tesla Inc., confirmed the company will not go private. He said investors had convinced him to keep the company public.
Tesla Going Private?
On Aug. 7, Musk tweeted that he was thinking about taking the company private. Doing so would alleviate the pressure of reporting quarterly profits. The company has had a difficult time with production of the M3 this year, and some investors claim that Musk made fraudulent claims about its progress.
He continued his Twitter comments, saying that he was working with Saudi Arabia's Public Investment Fund for funding. If the fund agreed to his proposal, he would offer $420 per share. That was 23 percent over the stock's closing price on Aug. 6. The next day, share prices rose 11 percent as many investors expected to take advantage of the deal. When it delayed, shares began to fall again. The price on Friday was $322.82.
The company has only been on the market for eight years.
Why Remaining Public?
Musk said that his decision to keep the company public came from shareholder feedback. Some banks and investment companies said that they were limited in how much they were allowed to invest in a private company.
The CEO also related that the company's board of directors agreed with his decision when he met with them on Thursday.
In his statement Friday, Musk said that he spoke to Goldman Sachs, Silver Lake, Morgan Stanley and private investors. Afterward, he decided not to pursue buying up shares.
"Given the feedback I've received, it's apparent that most of Tesla's existing shareholders believe we are better off as a public company," Musk wrote.
He did, however, keep going private open as a future option. Musk wrote that there was ample money available to take the company private. Still, the board wrote that it had dissolved the committee that was considering the option.
A statement from the board reads, "The board and the entire company remain focused on ensuring Tesla's operational success, and we fully support Elon as he continues to move the company forward."