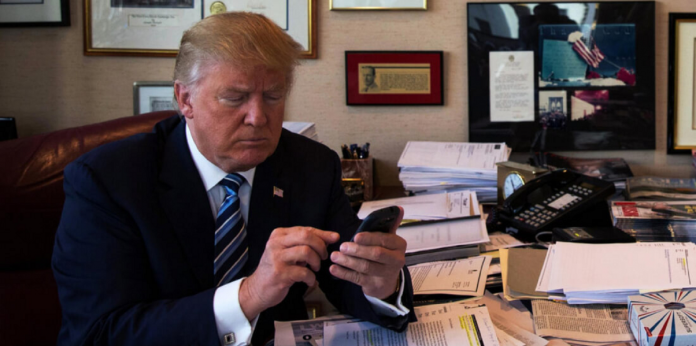 President Donald Trump canceled Secretary of State Mike Pompeo's upcoming trip to North Korea. The president tweeted Friday that North Korea hasn't made enough progress on denuclearization yet, and blamed China.
Reason for Canceling
It's been two months since Trump's summit with North Korean leader Kim Jong Un. He was optimistic at first, saying he believed Kim wanted to denuclearize. The meeting ended, however, with no clear plan to do that.
"There is no longer a Nuclear Threat from North Korea," Trump tweeted after the summit. "Before taking office people were assuming that we were going to War with North Korea. President Obama said that North Korea was our biggest and most dangerous problem. "No longer — sleep well tonight!"
But after three more trips for Mike Pompeo, North Korea has still not adopted a plan. Now, the president is beginning to agree with those who thought his optimism was premature.
On Monday, the International Atomic Energy Agency reported that it has a "grave concern" about North Korea's nuclear program.
Trump tweeted Friday, "I have asked Secretary of State Mike Pompeo not to go to North Korea, at this time, because I feel we are not making sufficient progress with respect to the denuclearization of the Korean Peninsula."
Why Are We Not Making Progress?
The president wrote that China's lack of support is "because of our much tougher Trading stance." China and the U.S. have both raised tariffs on incoming goods. Trump says that because China is North Korea's largest trading partner, they have the greatest influence.
Still Open to Talks
One official said that Trump's decision to cancel the meeting does not appear to indicate military action. No defense or intelligence officials were present at the meeting. This anonymous official said that the meeting only concerned diplomatic matters.
Trump ended his Twitter comments Friday by writing, "Pompeo looks forward to going to North Korea in the near future, most likely after our Trading relationship with China is resolved." He added, "In the meantime I would like to send my warmest regards and respect to Chairman Kim. I look forward to seeing him soon!"