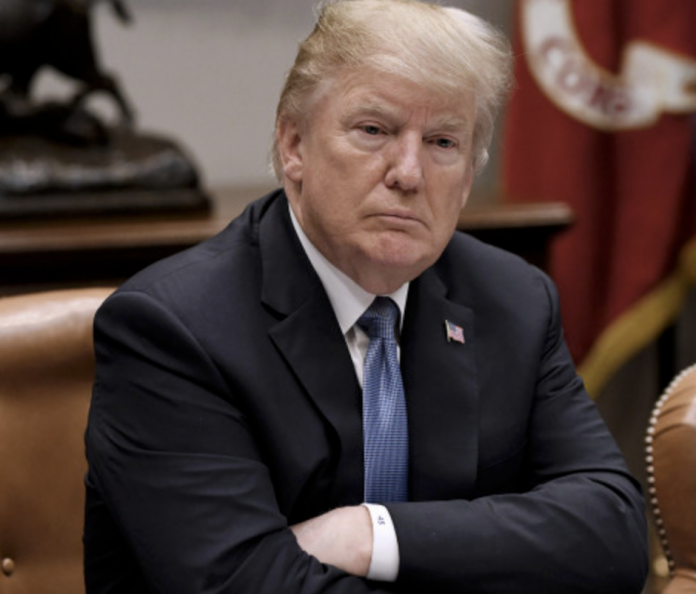 On Saturday, President Donald Trump maintained that he had no knowledge of the infamous Trump Tower meeting that took place during the 2016 election, reports The Hill.
An Overview of Trump's Statements
On Saturday morning, the president posted the following tweet about the meeting and his former attorney, Michael Cohen:
Michaels Cohen's attorney clarified the record, saying his client does not know if President Trump knew about the Trump Tower meeting (out of which came nothing!). The answer is that I did NOT know about the meeting. Just another phony story by the Fake News Media!

— Donald J. Trump (@realDonaldTrump) August 25, 2018
More on the Trump Tower Meeting
In June 2016, Donald Trump Jr., Jared Kushner and then-Trump campaign manager Paul Manafort met with Russian attorney Natalia Veselnitskaya in Trump Tower. Reports claim that Trump Jr. agreed to the meeting after learning that Veselnitskaya had potentially damning intel about Hillary Clinton.
The Trump Tower meeting has attracted a plethora of criticism. Many have questioned its legality. Former White House chief strategist Steve Bannon denounced the gathering as "treasonous." Bannon also stated that Trump Jr., Kushner and Manafort should have "called the FBI immediately."
Trump Jr. hit back, slamming Bannon as an "opportunist." The president stated that Bannon "lost his mind" and "is learning that winning isn't as easy as I make it look."
Connections to Cohen
The president's latest tweet about the Trump Tower meeting comes after various allegations from Cohen. The former Trump lawyer has allegedly provided multiple accounts regarding the president's knowledge about the gathering.
At this point, the Trump Tower meeting is a central element in the ongoing Russia investigation. Special counsel Robert Mueller is looking into whether or not it constituted collusion to engender Trump's election victory. The president and his supporters have repeatedly dismissed Mueller's investigation as a "hoax" and "witch hunt."
Earlier this week, Cohen's lawyer, Lanny Davis, stated that Cohen participated in a conversation with the president and his eldest son about the Trump Tower meeting.
However, on Wednesday, Trump accused his former lawyer of "making up stories" in order to cut himself a deal:
I feel very badly for Paul Manafort and his wonderful family. "Justice" took a 12 year old tax case, among other things, applied tremendous pressure on him and, unlike Michael Cohen, he refused to "break" – make up stories in order to get a "deal." Such respect for a brave man!

— Donald J. Trump (@realDonaldTrump) August 22, 2018
Cohen pleaded guilty to multiple charges on Tuesday, including unlawful campaign contributions and various tax violations.
Trump's former attorney has claimed that the president ordered him to facilitate payments to Trump's alleged mistresses Stormy Daniels and Karen McDougal. Cohen also maintains that the payments were made for the sake of influencing the 2016 election.
Trump denies any accusations of wrongdoing.
The only thing that I have done wrong is to win an election that was expected to be won by Crooked Hillary Clinton and the Democrats. The problem is, they forgot to campaign in numerous states!

— Donald J. Trump (@realDonaldTrump) August 23, 2018
Additional updates will follow this report as new developments arise.