Families can open a PA 529 account for their child. They can use the scholarship grant and any additional savings for higher education expenses until their child turns 29.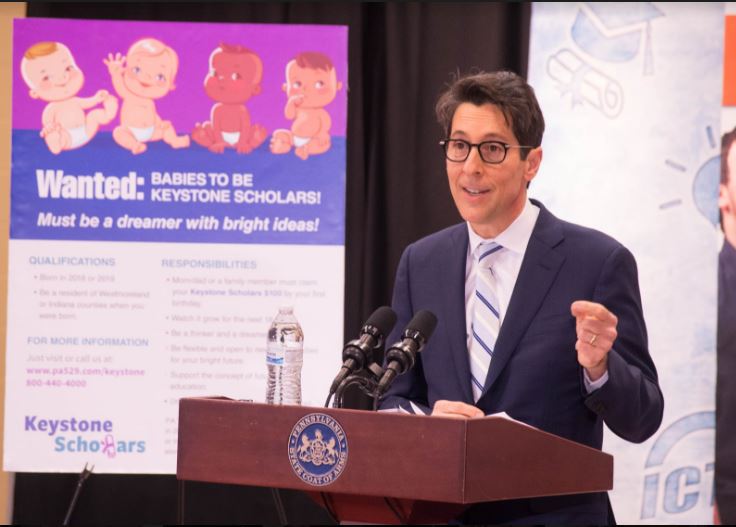 Pennsylvania sees a bright future for every child
In a statement, Pennsylvania Treasurer Joe Torsella said, "Keystone Scholars sends a powerful message to Pennsylvania's future workforce. This $100 investment shows that we believe in the children of the Commonwealth and see a bright future for every one of them. No matter where they live in Pennsylvania or where their talents take them, Keystone Scholars will be there."
Additionally, Torsella thanked Gov. Wolf and state lawmakers particularly Senators John Gardner and Vincent Hughes as well as Rep. Duane Milne for their support for the program.
With the Keystone Scholars, Pennsylvania becomes the largest state in the U.S. to implement an innovative child savings account.