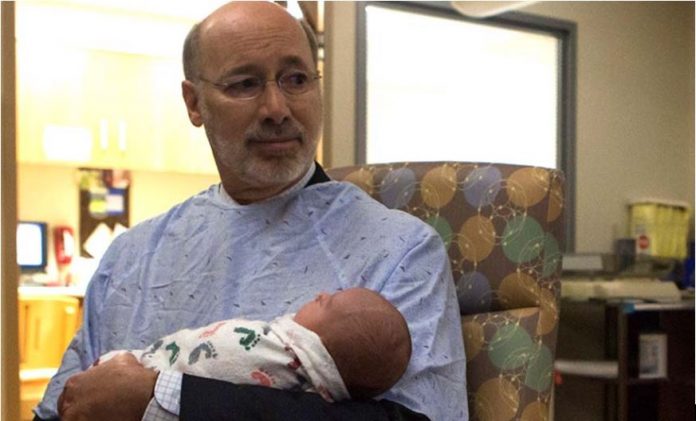 Pennsylvania Governor Tom Wolf signed into law a legislation establishing the Keystone College Program provides college savings account for newborns.
Under the program, $100 scholarship account will be opened for every new born who is Pennsylvania resident or adopted by a Pennsylvania family. State Treasurer Joe Torsella proposed the program, which will start next year.
The Keystone Scholars Program is part of the FY 2018-19 budget passed by the General Assembly and approved by Gov. Wolf. The program will serve as a catalyst and prepare every child in the state towards success.  The college savings account will help families save for their children's college and career expenses as early as possible.
The program will cost around $14 million for an average births of 140,000 annually.
According to the state's Treasury Department, the $100 scholarship grant will grow through investment in a PA 429 account. The money will not come from taxpayer fund. The funding will come from existing surplus investment earnings within the PA Guaranteed Savings Program and from donations.