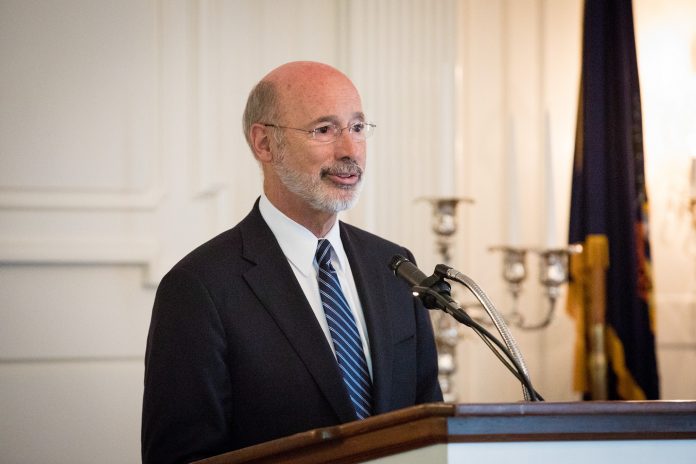 Governor Tom Wolf is requesting the Pennsylvania Legislature to authorize the state to participate in a regional initiative to reduce greenhouse gas emissions from power plants operating on fossil fuels.
According to the Associated Press, Gov. Wolf's action is part of his commitment to help combat climate change.
The Governor's office previously stated that it has a broad authority to implement policies to control air pollution such as carbon emissions. However, it also recognized the possibility that certain stakeholders could challenge its authority if it will unilaterally implement a cap on greenhouse gas emissions.
Gov. Wolf' administration will have additional legal protection to implement new regulations under its existing air pollution control authority if the Republican controlled Legislature authorizes it to join the Regional Greenhouse Gas Initiative (RGGI).
There are dozens of power plants fueled by coal or natural gas in Pennsylvania, emitting around 92 million tons of carbon dioxide per year. Therefore, it is the largest state with greenhouse gas emissions in the RGGI once it becomes part of the consortium, which had a cap of 80.2 million tons last year.