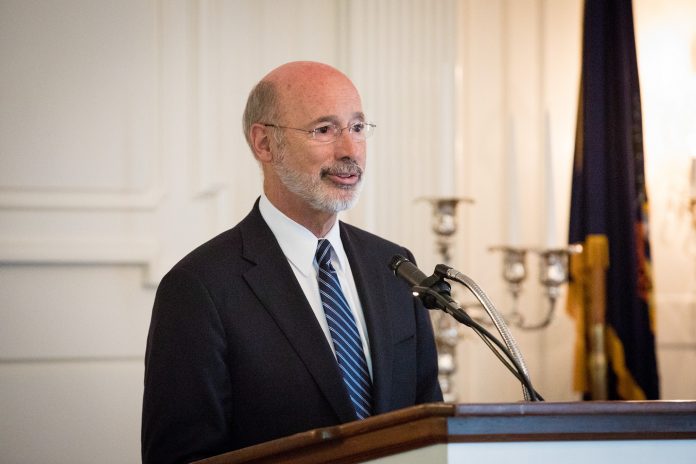 Pennsylvania Governor Tom Wolf together with gun violence survivors and advocates encouraged the state legislature to pass common sense gun reform legislation including universal background checks.
The existing law in Pennsylvania has a dangerous loophole as it does not require a background check on private transactions for long guns such as AR-15 rifles. Take note that the shooters in the recent mass shootings around the country used this type of firearm, killing and injuring hundreds of people.
In a statement, Wolf said, "We must pass legislation that requires all those who wish to purchase a firearm to go through a State Police background check."
Universal background checks keep dangerous people from owning a gun
The governor also emphasized, "Universal background checks are one of the best ways we can keep weapons out of the hands of dangerous individuals. We put our communities at risk by allowing individuals to buy long guns, including AR-15s, through private transactions without a background check."
In October last year, Wolf signed into law Act 79 of 2018, which prohibits domestic abusers from possessing or owning firearms. According to the governor, "This is a proof that commonsense safety measures can pass in PA."
On the other hand, Shira Goodman, the executive director of CeasefirePA, a statewide organization focused on stopping gun violence, said Pennsylvanians are counting on the state legislature to take action and pass more common sense gun laws.
Last year, Democratic State Rep. Perry Warren introduced House Bill 2621 to expand background checks for gun buyers. The bill eliminates all exceptions to the background check requirement except for family transfers.
Meanwhile, The State of New York is leading the nation on smart gun laws. Its legislature passed a package of measures to prevent and reduce gun violence. The legislative package included the Red Flag Bill, which allows courts to issue an extreme risk protection order (ERPO) prohibiting a dangerous persons from owning or possessing a gun. It also included measures that ensure comprehensive background checks for gun buyers.