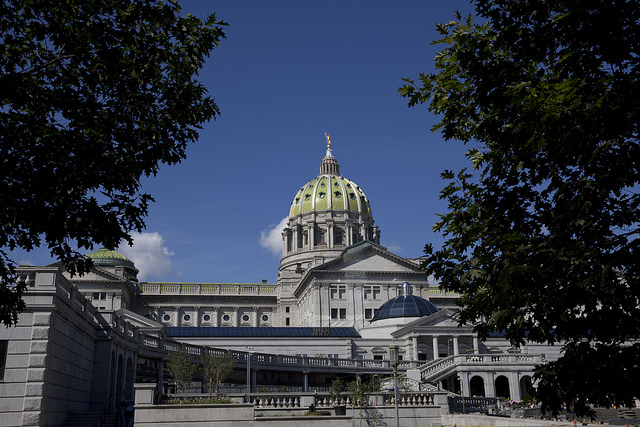 Governor Tom Wolf signed an executive order to begin the review of the professional licensing system in Pennsylvania.
The governor wants to ensure that the State's licensing requirements are equal to the standards across the United States. He wants to make sure that those applying for professional licenses are free from unnecessary barriers to opportunity.
In a statement, Gov. Wolf said, "Requiring a license to work in certain jobs helps to keep all of us safe." However, the governor emphasized that the "requirements should be fair relative to other States in our region across the country."
Additionally, he explained that "overly burdensome requirement and fees can block workers from starting a career and supporting their families." According to him, excessive licensing requirements normally affect minorities or the spouses of military families because they move frequently.
According to the governor, he assigned the Commissioner of the Bureau of Professional and Occupational Affairs to perform the review.
Pennsylvania needs to balance and modernize its licensing process
The Commissioner will partner with the 29 Boards and Commissions in Pennsylvania. They will examine each of the Boards requirements for licensing process, fees, training, and continuing education.  The Commissioner will provide the Boards with the tools they need to regulate their industry more efficiently.
Furthermore, Gov. Wolf said Pennsylvania needs to "find the right balances" in licensing requirements and "modernize the licensing process." According to him, these are important so talented and skilled workers can do their job and support the State's economy.
In Pennsylvania, around 20% of the workers in the state need a license to do their job. Since the 1950s, the number of workers with an occupational license increased rapidly.
The Commissioner of the Bureau of Professional and Occupational Affairs will submit his findings to the governor within seven months.
Pennsylvania launches PDMP integration with health systems
Separately, Pennsylvania launched a program to integrate the Prescription Drug Monitoring Program (PDMP) system into the electronic health records and pharmacy systems across Pennsylvania.
With the integration, health care providers will be able to use the PDMP system easier. The funding for the integration is available until August 2019. The Pennsylvania Department of Health secured $3.8 million federal grants over the next years. The funding allowed the Department to cover the cost of IT integration.
According to Acting Secretary of Health Dr. Rachel Levine, "PDMP is a vital early-warning tool to help health care providers identify patients who may be developing an opioid-use disorder."