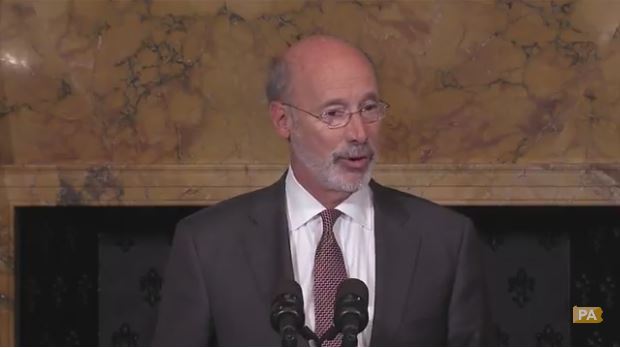 Governor Tom Wolf signed a bill that gives hope to terminally ill patients. His action will give them opportunity to seek new treatment to prolong their lives.
On Wednesday, the Pennsylvania governor approved House Bill 45. State Representative Bob Godshall introduced the legislation. State Senator Chuck McIlhinney sponsored the bill in the Senate. The State Legislature passed the bill unanimously.
In a statement, Gov. Wolf said, "I have supported and will continue to support legislation that gives patients power in their health care decisions. Having the chance to try all options can offer hope and better quality of life for many."
Godshall's reason for introducing the "Right to Try" bill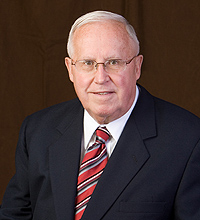 Twelve years ago, Godshall was diagnosed with multiple myeloma, a deadly form of blood cancer. His doctors said he had one year to live and a bone marrow transplant might extend his life.
At the time, Godshall was 72 and already seven years beyond the medically cut-off date for a bone marrow transplant. Additinally, the doctors  warned that the odds were against him surviving the operation.
Given his situation, Godshall believed he had nothing to lose. He  decided to try the surgery. He signed many wavers to assume all responsibility.
According to Godshall, the bone marrow transplant sustained him until a new medication became available to control his cancer.
Terminally ill patients do not have luxury of time
In a recent statement, Godshall noted that it takes as long as 15 years to complete three rounds of clinical trials. Many end up dying waiting for new treatments approved by the FDA.
He emphasized, "Faced with certain death, terminally ill patients do not have the luxury of time."
Godshall also said, House Bill 45 gives them the choice to try medications that haven't completed the rigorous FDA testing and approval process.
Under the bill, physicians will not be held responsible for recommending products to their terminally-ill patients.
The bill does not provide health care coverage for patients participating in experimental treatments.
Aside from Pennsylvania, 31 states have similar "Right to Try Laws."  Other State Legislatures are in the process of considering similar legislation.