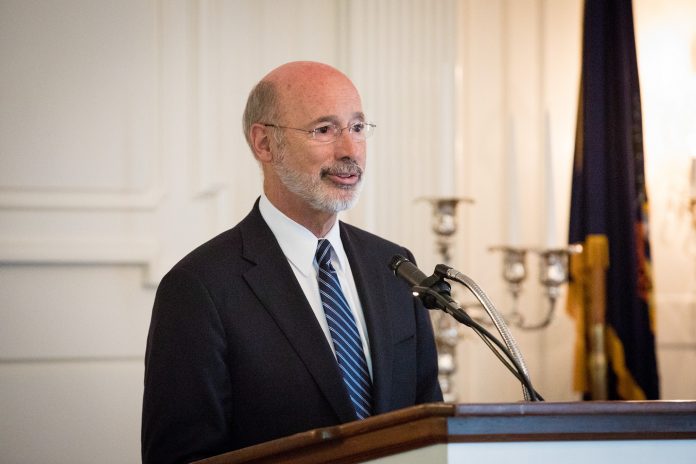 Pennsylvania Governor Tom Wolf encouraged the United States Senate to act immediately to reauthorize the Violence Against Women Act (VAWA), which expired on February 15, 2019.
Last week, the U.S. House of Representatives passed the VAWA Reauthorization with a huge bipartisan support.
Representatives Brian Fitzpatrick (PA-01) and Karen Bass (CA-37) introduced the VAWA Reauthorization, which included provisions for gun safety and tribal issues. Thirty three Republican representatives supported the legislation.
Since its enactment in 1994, VAWA made a significant impact, providing safety and support for countless women who are victims of sexual assault and domestic violence. The legislation received reauthorization with strong bipartisan support in 200, 2005 and 2013.
A critical, lifesaving legislation
In a statement on Thursday, Gov. Wolf praised the House of Representatives for passing the VAWA Reauthorization and "standing up for the survivors of domestic violence."
"I now call upon the Senate to act rapidly to advance a reauthorization of this critical, lifesaving piece of legislation," he added.