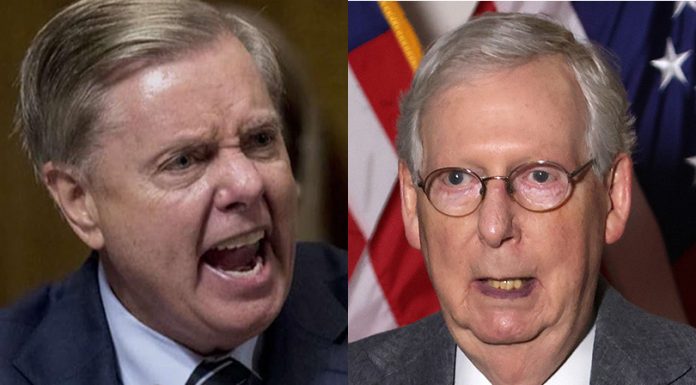 Sen. Lindsey Graham (R-S.C.) openly criticized Senate Minority Leader Mitch McConnell (R-Ky.) for giving "legitimacy" to the impending impeachment trial against former President Donald Trump.
Graham praised McConnell's past leadership skills, even called him a good "street fighter," but quickly insisted McConnell was "wrong" about Trump's involvement in allegedly inciting the extremist Capitol riot on January 6.
"Graham spoke out against the GOP leader during a Wednesday afternoon appearance on Fox News following the inauguration of President Joe Biden."
"On Tuesday, McConnell said that Trump "provoked" and "fed lies" to "violent rioters" as he addressed the Senate for the last time as majority leader. McConnell also indicated that he has considered convicting Trump in the impeachment trial." Newsweek reported.
"I don't agree with him," Graham said. "That would be a crime, to provoke somebody, to incite them to violence. Show me the clip where Trump did that. Senator McConnell has been a good leader. He was a great street fighter. I think he'll be a challenge for [Senate Majority Leader Chuck] Schumer. But he is, in my view, giving legitimacy to this impeachment process that I think is wrong."