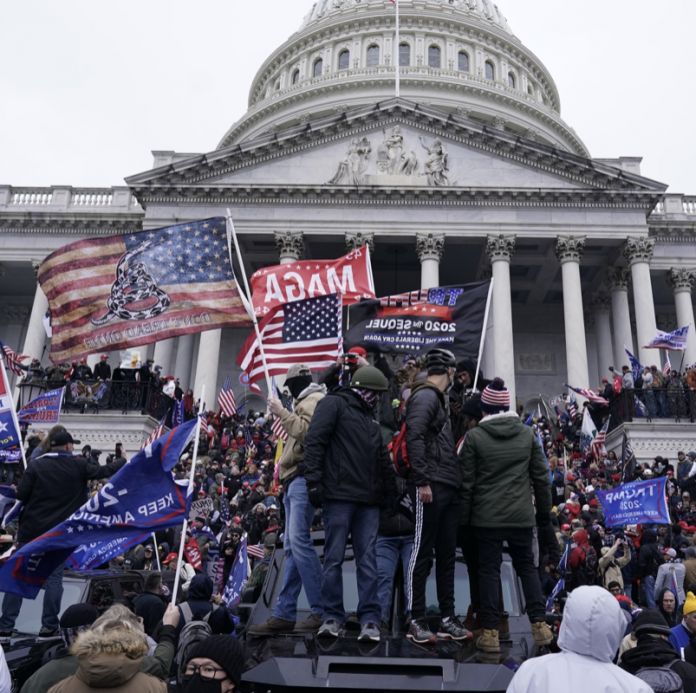 Senate Majority Leader Mitch McConnell (R-Kentucky) delivered a speech directly pointing to President Donald Trump as the primary provocateur in the deadly mob attack on the U.S. Capitol on January 6.
McConnell said, "The last time the Senate convened, we had just reclaimed the Capitol from violent criminals who tried to stop Congress from doing our duty. The mob was fed lies. They were provoked by the President and other powerful people. And they tried to use fear and violence to stop a specific proceeding that they did not like."
On January 6, during the "Save America" rally in Washington D.C., Pres. Trump repeatedly told his supporters that the election was stolen from him. He called Vice President Mike Pence and other Republicans "weak" for refusing to do want he want– to challenge the certification of President-elect Joe Biden's victory in the election.
Pres. Trump told his supporters, "Something's wrong here…and we fight. We fight like hell and if you don't fight like hell, you're not going to have a country anymore. So, we're going to walk down Pennsylvania Avenue…and we're going to the Capitol. We're going to try and give our Republicans, the weak one…the kind of pride and boldness that they need to take back our country."
McConnell says Biden is the "people's choice for their 46th President"
In his speech at the Senate floor on Tuesday, McConnell said the "angry mob" failed. The Congress certified Biden as the winner in the presidential election.