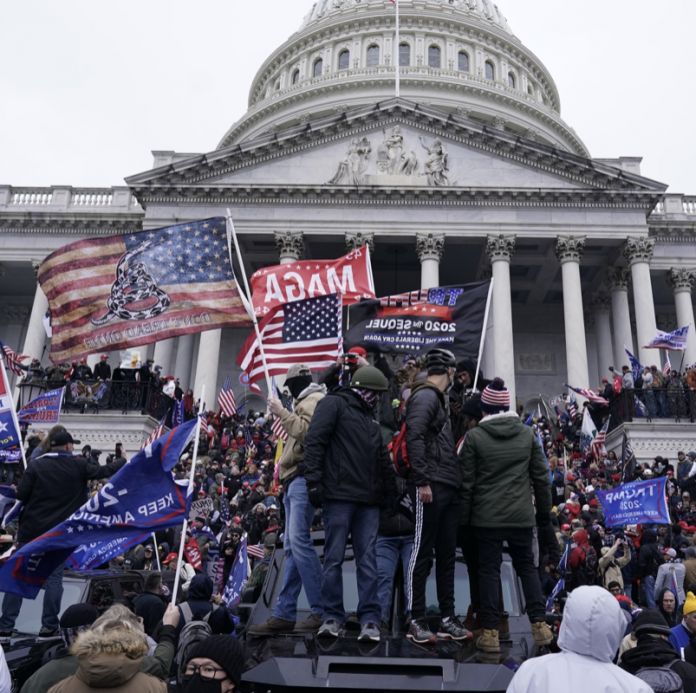 Thirteen rioters have been arrested and charged in the federal court in the District of Columbia and another one in the federal court in West Virginia for their involvement in the U.S. Capitol riot on Wednesday, January 6.
According to the Federal Bureau of Investigation (FBI), its investigation into the U.S. capitol riot is ongoing and has submitted additional complaints against rioters.
On Wednesday, pro-Trump supporters stormed the U.S. Capitol building to stop lawmakers from certifying the Electoral College's votes for Joe Biden and declaring him as the winner in the November presidential elections. The insurrection resulted in the death of five individuals including a Capitol Police officer.
The 14 rioters were charged with federal crimes including assault on federal law enforcement, illegal possession if firearms on Capitol grounds, illegally entering and remaining on restricted grounds, violent and disorderly conduct, theft of public money, property or records, and other offenses.
Authorities are determined to hold accountable all those involved in the U.S. Capitol riot
In a statement, Acting U.S. Attorney Michael Sherwin said, "The lawless destruction of the U.S. Capitol building was an attack against one of our Nation's greatest institutions. My Office, along with our law enforcement partners at all levels, have been expeditiously working and leveraging every resource to identify, arrest, and begin prosecuting these individuals who took part in the brazen criminal acts at the U.S. Capitol."